6 Trends That Could Have the Greatest Impact On HR in 2018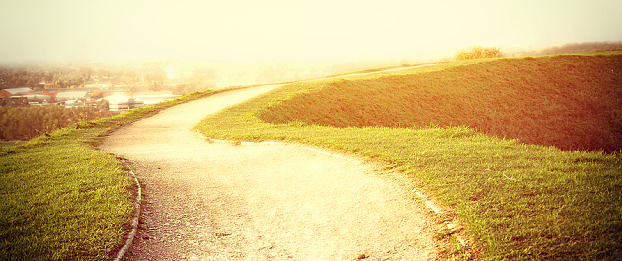 These six 2018 HR trends are changing the priorities and day-to-day activities of HR professionals

The only thing constant is change, said the ancient Greek philosopher Heraclitus, and his wise words ring true when it comes to recruiting and managing talent. Today's HR leaders must stay on top of the changing face of business to ensure that their organization survives and thrives. With that in mind, here are the top 2018 HR trends that could affect businesses the most.

1. Shifting Demographics

A new generation — Generation Z — has entered the workforce and baby boomers are staying on the job longer. That makes four generations in the workforce, and HR leaders must balance a diverse list of needs, including everything from recruiting and training to retirement and benefit packages.

One-third of millennials are now in management positions with Gen Z direct reports, according to Forbes. This brings new energy, a new outlook and new demands. Gen Zers and millennials have different priorities than past generations, with many looking for their employers to transform the office by offering greater flexibility as well as an opportunity to make a difference.

While baby boomers bring advantages like low turnover and high productivity, HR leaders must address their unique issues, including pension reform and succession plans. According to the Society for Human Resource Management (SHRM), only 36 percent of businesses have examined internal policies and practices to address older employees in the workforce.

2. Changing Political Regulations

A change in the political tides is putting the spotlight on a bevy of HR concerns, such as immigration, health care, taxes and paid leave. Changes will put organizations on the hot seat for compliance, and that means HR leaders must stay on top of new laws.

A top concern is regulatory complexity, according to the ADP Research Institute® report, Midsized Businesses: Poised to Lose Balance in a Time of Uncertainty. Forty percent of midsized business owners incurred unintended expenses because of noncompliance with government regulations.

HR leaders should pay attention to press releases issued by the Department of Labor, Department of Justice and the Immigration and Customs Enforcement, and seek legal guidance with a qualified employment law firm.

3. Blurred Lines Between Work and Personal Life

Wide-reaching technology such as laptops, cell phones and even microchips has created a connected workforce that has a hard time putting boundaries between their work and personal lives. This can have negative consequences. According to the National Center for Biotechnology Information, checking work on a mobile device during family time negatively affects the employee's relationship with their spouse and increases the likelihood they will quit.

Savvy HR leaders are putting policies in place that help workers improve their overall quality of life to avoid burnout, according to SHRM. For example, some HR departments have created policies that prohibit after-hours emails. Giving employees permission to unplug has resulted in a workforce that is more engaged, more satisfied with their jobs, less likely to leave and in better physical and mental health.

4. Demand for More Benefits

Employee benefits are an important tool for recruiting and retention, and one-third of organizations increased their offerings in the last year to compete for talent, according to SHRM. While health care is a priority, employees are also looking for things like wellness programs, flexible work hours, family leave and student loan repayment.

The top five benefits ranked by employees include health insurance, vacation and paid time off, performance bonuses, paid sick days and retirement planning such as a 401(k) or pension, Fast Company reports. Organizations are getting more creative with their benefit options. For example, Fast Company notes how REI offers two paid days called "Yay Days," so employees can get outside and have fun. Salesforce offers employees $1,000 a year to donate to the charity of their choice. And PwC gives employees $1,200 per year for student loan reimbursement.

5. Increased Need for High-Quality Talent

With employment at an all-time high, HR leaders must do everything they can to recruit, engage and retain top talent. To stay ahead the competition, forward-thinking HR leaders are putting new processes in place now. By 2020, there will be a global shortfall of approximately 85 million qualified workers, reports SHRM.

Instead of focusing on schooling and experience, HR directors are looking at skills and potential. Onsite training is becoming more common and comprehensive. Talent managers are pursuing passive candidates by personalizing their career sites and recruiting marketing.

6. A Greater Presence in the C-Suite

More and more organizations are acknowledging that their most valuable asset is their talent. Insight and data from HR leaders has become more important for driving success and innovation, and forward-thinking organizations have transformed the role of HR from an administrative function to a key player in strategy.

Today, it's more common to see the CHRO working side-by-side with the CEO. Talent challenges are a top threat to business solvency — HR Dive reports that more organizations are turning to HR experts who understand the connection between the bottom line and talent recruitment and retention. In fact, Harvard Business Review notes how HR leaders influence the CEO more than other executives in the C-suite.

Looking Ahead

These six 2018 HR trends are changing the priorities and day-to-day activities of HR professionals. By staying on top of the changing landscape of business, an HR manager becomes a key player in the success of the organization. And that's a trend we can all embrace.

Stay up-to-date on the latest workforce trends and insights for HR leaders: subscribe to our monthly e-newsletter.