Organizations Are Getting Proactive About Climate Change: Here's Why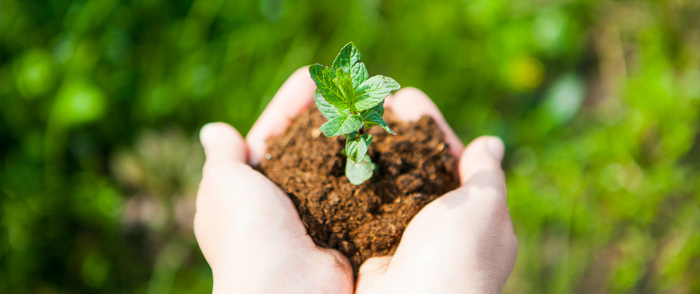 Climate change is usually described as an environmental problem, but the impact of climate change poses many significant challenges to businesses as well.
Climate change is usually described as an environmental problem, but the impact of climate change poses many significant challenges to businesses as well. Organizations in all sorts of industries — from food and beverage to tourism, transportation and insurance — are affected by the potential impact of climate change, including rising sea levels, water shortages, resource scarcity and political unrest.
Climate change is prompting companies to restructure their supply chains and change their operational practices to adapt to the new realities affecting their industry. And even for companies whose businesses are not directly threatened by climate change, the market and government regulators are demanding more sustainable practices. Responding to climate change is good for business, for a variety of reasons. Finance leaders need to be proactive today in helping their companies adapt to the evolving demands of the environment around them, so their organizations cannot just survive, but thrive.
According to Forbes, a recent project at Harvard Business School explored some case studies of how companies are dealing with the impact of climate change. Here's some of what they found:
Procter & Gamble
The world's largest consumer packaged goods (CPG) organization, Proctor & Gamble, has created iconic brands for people's everyday lives, such as Pampers, Pantene, Gillette and more. But with growing concerns about environmental sustainability, P&G is seeking to get ahead of the curve. The organization has set a goal to reduce its absolute greenhouse gas emissions by 30 percent by 2020, in part by sourcing 100 percent of the business's energy from renewable sources and by transitioning its North American truck fleet to be 20 percent powered by natural gas. P&G is also working on initiatives to help customers reduce their carbon emissions footprint, such as special formulations of fabric softener that reduce the amount of water needed to complete a rinse cycle.
Allstate
The Allstate Corporation is the largest publicly held personal lines insurer in the U.S. and because they help to insure so many homes, cars and other assets, Allstate is vulnerable to the impact of climate change from more severe storms, hurricanes and catastrophic weather events. As "superstorms" become more likely due to the extreme weather shifts of climate change, property and casualty insurance companies like Allstate are likely to face higher costs. To cope with climate change, Allstate is adapting its risk pricing models to account for increased risks and is limiting the writing of policies in hurricane-prone areas. Allstate is also seeking to reduce its energy usage by 20 percent between 2010 and 2020, is partnering with organizations like the Institute for Business and Home Safety (IBHS) to lobby for better building codes, and is trying to influence its customers to choose more sustainable practices for energy usage, such as replacing appliances with Energy Star appliances and choosing online bill pay to save resources on printing and mailing statements.
Maker's Mark
Maker's Mark is a beloved brand of Kentucky bourbon that is served at bars and sold in stores throughout the U.S. The organization has been a leader in sustainable whiskey production for years. Whiskey makers are vulnerable to the effects of climate change because if droughts become more common, that could reduce the rye crop that distillers depend on to make their drinks. Consumers are also seeking brands that can reduce the carbon footprint of the distillation process and byproduct management. Maker's Mark has developed a comprehensive system for sustainable distillation, using a waste product as "biogas," a renewable fuel that provides energy for part of their whiskey plant, and selling other rye byproducts as cattle feed.
P&G is seeking to improve its financial performance by boosting its image as a sustainable organization, while saving money on energy costs and other resource inputs. Allstate is affected by the costs of climate change, and has a great opportunity to influence customer behavior to save money and improve outcomes for everyone. Maker's Mark has created a self-sustaining business operation that makes money from byproducts that used to go to waste. With creative thinking and open-minded innovation, companies can counteract the effects of climate change while improving their business opportunities.