Key Contributors to Construction Industry Growth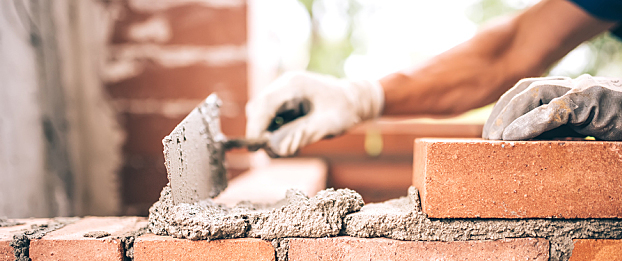 Some construction CEOs say that finding qualified talent is their number one challenge.
According to the ADP Workplace Vitality Report (WVR), the construction industry has continued to show strong growth. The industry grew 6.6 percent during the third quarter of 2017, according to the WVR.
This growth and the continued growth in 2017 accounts for tens of thousands of new jobs, according to ADP's National Employment Report. For example, according to the report, construction organizations added 62,000 jobs in the month of October alone.
This is a piece of a long-term, global trend identified by PricewaterhouseCoopers (PwC) in its research of the global construction market. PwC forecasts a growth in construction volume by 85 percent, to $15.5 trillion worldwide by 2030. Three countries — China, the U.S. and India — lead that growth and account for more than half of the global change.
Exploring the Continuing Growth Trend
The economy seems to be in an upward swing, but where are these jobs coming from, specifically? Anirban Basu, chief economist for Associated Builders and Contractors (ABC), says, "The rapid pace of hiring is consistent with ABC's backlog survey, which indicates that the typical nonresidential construction firm can look forward to many more months of activity. With continued aggressive investment in commercial properties and still-low interest rates, backlog will continue to expand among many contractors."
In addition, the Architectural Billings Index (ABI), a key leading indicator for the construction industry, jumped late in 2016 due to growing economic confidence. The ABI reflects the approximate nine to 12-month lead time between architecture billings and construction spending and is used as a signal to indicate the relative strength of the industry overall. The December 2016 bump on the index was the largest of any other month of the year. Kermit Baker, chief economist for the American Institute of Architects, predicts that single-family and institutional building sectors have the greatest potential for further expansion over the coming year, reports Building Design & Construction.
Legislation at a federal level will influence continued growth in home ownership and home construction. ForConstructionPros.com reports that the government's increases in budget allocations toward home ownership initiatives, sustainable community development and access to affordable housing has been and will continue to be a key factor in growth. Population growth is another factor, with the report explaining that America's population will grow to 338 million by 2020. Each of these components is pushing the construction industry forward, creating a stronghold of hiring and economic growth.
Lessons for Other Industries
Some construction CEOs say that finding qualified talent is their number one challenge, according to Willis Towers Watson. Additionally, ABC reports that Basu reiterated this challenge facing employers, "For contractors, this is likely to mean even more difficulty in finding suitable workers to complete projects," he says. "While the industry unemployment rate has been rising, there is no assurance that new entrants into the U.S. labor force possess the skills necessary to work on today's construction projects. This also likely implicates faster wage growth within the nation's construction workforce."
Historically, one of the consequences of growth is outpacing the available supply of talent. This challenge faced by the construction industry has three embedded lessons that can be translated to any employer facing a scarcity of talent, whether in health care, technology or another industry.
1. Identify Mission-Critical Roles
As employers struggle to find the right talent, it will start to feel like every hire is high priority. In reality, there are probably just a small handful of hires that are truly mission-critical, and other gaps can be filled temporarily by overtime, cross-training and other short-term talent strategies. For instance, project managers are key roles in a construction project, and these workers are the linchpin in a great building effort. Prioritizing these hires will bring a faster ROI than taking a one-size-fits-all approach to talent acquisition.
2. Create a Build and Buy Strategy
In the past, it's been satisfactory for firms to explore a build-or-buy talent strategy. In other words, do we hire or do we train for the talent we need? Today, firms have to do both. Not only do they have to focus on hiring as outlined in the point above, but they also have to think about how to build the right skills into their workers so they can be both agile and high-impact.
3. Compete on Elements Beyond Compensation
Finally, in a competitive market with many job opportunities, businesses have to think beyond compensation as a competition measure. Workers may cross the street for a few additional cents per hour, but they will stay at the right employer if there is a strong culture in place. Cultural elements such as transparency, recognition and development opportunities can help workers to stay engaged when they might otherwise consider leaving for another job. People may come for the pay, but they often stay for the culture.
While the construction industry is expanding rapidly and creating new jobs, it is also creating a strain on firms to find and retain the best talent, as evidenced by the increasing unemployment rate in this rapidly growing sector. The answer is to leverage a strong talent management strategy for finding, engaging and retaining the best talent in order to remain competitive and continue to grow.