Improving Your Benefits Experience: Understanding How and Why Employees Choose Benefits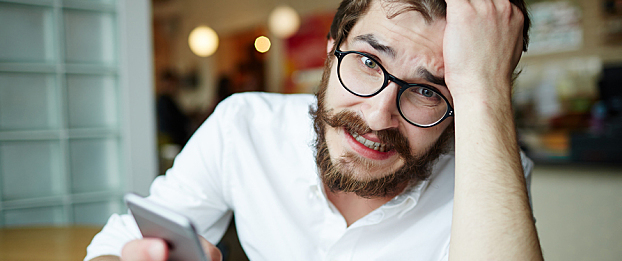 The benefits your organization offers are an important recruiting tool, give candidates and employees insight into company culture, and are integral to both employee experience and your employer brand.
When determining your benefits offerings, it's not enough to understand what benefits different employee groups are interested in and ultimately select. Organizations should also be looking at the data about how employees choose those benefits.
Understanding how your employees engage with your benefit experience, allows you to balance the need to maximize your benefits budget while also making sure there are offerings for all employees regardless of their stage in life. Conversely, if you are not in touch with what your employees want and need, you could put your organization at risk of losing current and future employee interest (i.e. they fail to comprehend the value of the benefits you are offering, because they did not understand the choices they had), and additionally might be damaging your brand in the process.
Communicating About Employee Benefits
For employees, benefits enrollment is about managing health and financial risks. These can be critical decisions for employees and their families that have real impact to their lives. There is much to understand: Employees need to be able to understand important plan details, such as deductible maximums, out-of-pocket expenses and the amount of money employers contribute to their premium. It is important that education and engagement activities hit the spot, especially as there are often limited resources available to deliver. Having insights and expert knowledge can really help focus communications and a variety of tools which allow for communication preferences to be expressed and observed will help drive engagement (i.e. email, text message, phone call etc.).
Organizations should consider communicating about benefits more frequently, not just during the benefits open enrollment season. Organizations with year-round communication increased employee benefit comprehension by 79 percent, according to International Foundation of Employee Benefit Plans. When considering a partner to help you deliver your benefits experience, make sure that they provide a steady stream of education and communication opportunities and can also bring with them insights about your employee population and proven practice so that you get results quicker.
Questions Employees Have About Benefits
Admittedly, benefit plans are not the easiest topic for employees to comprehend. It's understandable that employees can often become confused when reviewing their options. Employee questions seem to focus on how benefits can be customized to meet their individual needs. According to MetLife, 72 percent of employees agreed that the "ability to customize benefits" was important to their loyalty to their organization.
Two comments from the MetLife study are telling:
-"I want someone to tell me exactly what to do based on my situation."
-"I know these benefits are available, but I don't think it's worth the money to pay for the potential something might happen in the far-future."
At a fundamental level, employees seem to be asking, "What's in it for me?" when it comes to making benefits decisions. Employee questions serve to illustrate that plans offering the ability to personalize will perhaps be better received.
Mobile Use During Benefits Open Enrollment
In the past, employees knew to expect a packet of paper with information about open enrollment every year. That's no longer the case. LIMRA, an insurance research organization, found that 68 percent of employees prefer to enroll in benefits online or electronically. A mere 16 percent of employees say they want to use a paper form.
With Americans spending an average of 4.7 hours on their smartphone every day, according to Digital Trends, employees are accustomed to having information and the ability to make choices at their fingertips. Benefits open enrollment is no different: employees both young and old now expect and welcome the ability to use online or mobile portals to sign up.
With competing priorities at work and home facing employees every day, it's easy for them to put benefits open enrollment choices on autopilot. To assist employees in avoiding uninformed and potentially costly mistakes, employers must share the big picture, provide tools that help facilitate the process and increase understanding about what's in it for employees when it comes to health insurance. An ongoing approach to communicate and educate employees can increase understanding around their options and should improve engagement around this important investment.
Stay up-to-date on the latest workforce trends and insights for HR leaders: subscribe to our monthly e-newsletter.