5 HR Best Practices That Never Go Out of Style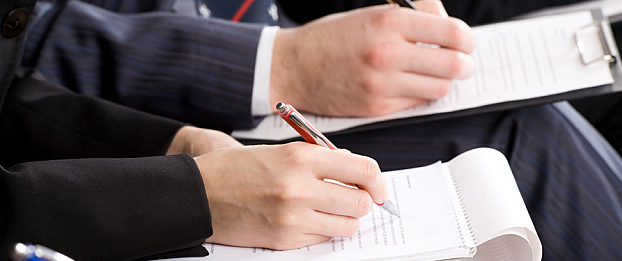 Remember when there was no Human Resources Department or HR best practices? There was simply a "personnel department," often led by a stern person in a stuffy suit (at least according to television and movies). Personnel did hiring and firing and managed the "steno pool." Now we have Human Resources, but we still use some of those old school best practices — although hopefully, we aren't unpleasant!
Here are five best practices that never go out of style.
1. Find Qualified Candidates
Hiring has always been a key part of personnel or HR. While we used to run advertisements in the Want Ads and now we post job descriptions on websites — either the business's or a job board — the purpose is the same: find as many qualified candidates as possible. In addition to posting job openings, recruiters focus on networking and actively seeking candidates. HR today finds the best candidates. They don't always just show up on our doorstep. (And we would turn someone away who just showed up. Apply online, please!)
2. Manage the Steno Pool

Steno pools don't really exist anymore and most people reading this don't even know what that is. Back in the day, the steno pool was a group of employees who took shorthand notes usually on steno notebooks, hence the name. If that position doesn't exist anymore, how can we consider this to still be a best practice? Because HR still manages and has expanded that managerial expertise. HR may not have direct reports outside of the department, but we've become the experts in training and developing managers. We coach and teach people how to handle problems, deal with difficult employees (and bosses) and generally act as in-house management consultants.
3. Organize Paperwork
For as long as personnel departments have existed, there has been paperwork. The amount of that paperwork has grown and grown and grown, and HR still handles a ton of it. Best practices are to streamline the paperwork and do it all digitally so that the amount of physical paper is minimal. We must be organized, detail-oriented, and prompt with all paperwork, otherwise, people don't get paid, insurance isn't processed, and the government won't receive all those EEO-1 reports.
4. Follow Firing Protocols

There was nothing that the unpleasant personnel manager liked more than firing slackers. Today, HR still fires, but hopefully, we don't take any pleasure in it. We have to terminate employees from time to time and the HR best practices of yesteryear remain the golden standard today:
Be straightforward.
Complete all paperwork.
Have all approvals in place before notification.
Follow all business and legal guidelines.
Encourage the person to go forward in their career, just at another business. Not everyone is a great fit for every business, so sometimes we have to say goodbye.
5. Embrace Your Social Director Role

Who used to plan the annual company picnic? Personnel. Who plans the annual company picnic now? Human Resources. While some people think HR should get out of the party planning business, a great party where every employee has a great time can be a great way to increase engagement. When you have fun doing something, you are building good relationships with the people there. When it's your coworkers, that means you go back to work having positive feelings toward your co-workers. How exactly to carry out social functions will vary from organization to organization, but fun events are an important part of increasing teamwork in your company.
As we go forward and cultures and laws change, will HR continue to carry out these HR best practices? Time will tell, but since we've been doing these things for a long time, we can predict that we'll continue on this path in the future.