Why You Should Have an International Recruitment Strategy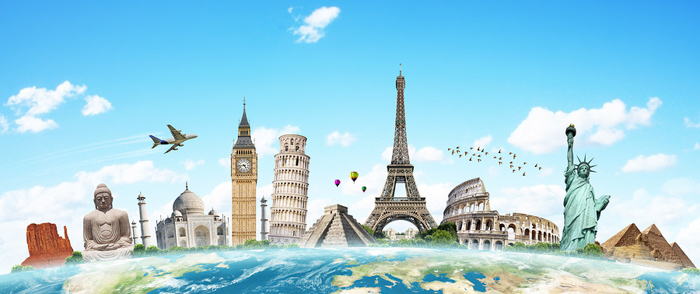 As part of their international recruitment strategy, firms should differentiate themselves not only by pay and benefits but also by advancement opportunities and flexibility.
As global communication becomes increasingly easier, the globalization of business has accelerated. Multinationals continue to dominate in this environment, but smaller firms that have also leveraged these communication advances are participants in, and recipients of, the globalization process. With increased education and the new technological platforms that have improved the access to workers in various countries around the world, more firms are seeking international workers to supplement their domestic workforce.
This all drives increased international recruitment. However, international recruitment issues and concerns and the employee focus in different countries may differ from the home market. Thus, organizations need to adopt a consistent, but market-variant recruitment strategy.
Understand Global Differences and Expectations
According to the ADP Research Institute¨ report, Evolution of Work 2.0: The Me Vs. We Mindset, which is based on a poll that covered 13 countries in Europe, Latin America, North America and Asia/Pacific, 82 percent of employees say that "they want to play an important role in their company."
When recruiting, employers often focus on the big picture and long-term employee development, but many candidates are more interested in how this impacts their day-to-day work lives. Therefore, HR strategies and initiatives that bridge the disconnect between these sets of expectations and address the differences in attitudes between regions and countries can better position businesses to compete for global talent.
Centralize Recruiting Efforts
According to Deloitte, over 80 percent of executives rank talent acquisition as very important or important. Thus, it's obvious that developing and implementing international recruitment strategies that drive talent acquisition is critical. One strategy is for firms to centralize recruiting efforts to provide experiential consistency for candidates firm-wide that align with their overall talent strategy and desired job market reputation.
Over the years, many organizations have built, purchased or cobbled together disparate HR software systems. Thus, one major way to centralize recruiting is to switch to a comprehensive HCM software platform that provides the same experience across the entire organization. However, for finance leaders to truly realize an acceptable ROI, divisions need to work with HR to train managers and supervisors on the why and how to properly manage talent from recruiting and onboarding to beyond within that unified system.
Communicate Opportunities and Balance Authentically
According to ADP, in 11 countries, "work hours" is a top three factor in job selection. Therefore, an international recruitment strategy that focuses on communicating the challenges and opportunities for growth involved in a job's day-to-day activities and the firm's work-life balance efforts could aid in attracting talent. Building trust and career development processes that actually deliver on the promise will also help, not only in recruitment, but also in retention. According to ADP, 60 percent of employees left a job when it did not live up expectations.
According to Deloitte, one means for a firm to differentiate itself is to leverage social media to develop a digital employment brand. By monitoring and ensuring uniform messaging across all sites and platforms yet differentiating based on what matters most to candidates in that region or country, organizations can quickly recoup the ROI on their investments via more candidates who are a better fit.
Create an Irresistible Candidate Experience
Organizations can differentiate themselves by pay, benefits and advancement opportunities. All three are important in the countries surveyed by ADP, but the relative importance changes based on the country or region. By adopting a strategy to create an irresistible candidate experience, HR can work with other business functions to both identify and promote what is unique about the firm that can enhance the candidate experience. Businesses must examine those qualities that make them compelling. HR can begin by asking current employees why they joined the organization and what keeps them there.
If an organization can get more employees who are excited about their jobs involved in recruiting on some level, they may be able to further set themselves apart from competitors. One way to facilitate this participation is to "leverage" new technologies, such as videos and cognitive gaming. These can then be exploited through other means, such as intranet sharing platforms and LinkedIn.
Centralizing HR while changing the outreach to match market nuances and leveraging what makes it unique can help organizations strengthen their global recruitment efforts and achieve the ROI they desire.