Hurricane Recovery Creating Jobs for Small Businesses and Construction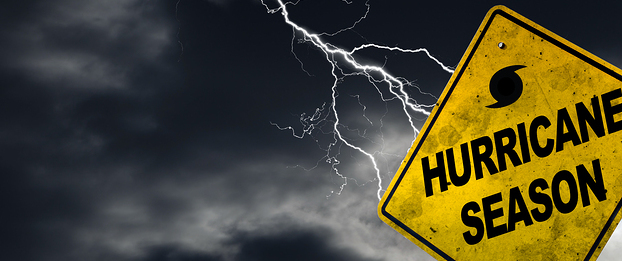 October job growth marked a strong start to the fourth quarter of 2017, according to the ADP National Employment Report (NER). Private-sector organizations added 235,000 jobs in October, and small businesses added 79,000 jobs — indicating that recovery has begun in the aftermath of Hurricanes Harvey and Irma.
While October hiring trends in construction, trade and other industries are likely still reflective of the impact of those natural disasters, the job market posted some of the strongest performance year-to-date. "Resurgence in construction jobs shows the rebuilding is already in full swing," says Mark Zandi, chief economist of Moody's Analytics. "Looking through the hurricane-created volatility, job growth is robust."
Construction Industry Growth Due to Hurricane Damage
The construction industry added 62,000 jobs in October. The surge in hiring is likely because of Hurricane rebuilding projects. As noted by Bloomberg, rebuilding efforts have spiked demand for construction supplies from material firms, with recent sales exceeding analyst projects by 12 percent.
Today, demand for skilled workers in the trades is outpacing talent supply in many areas of the country. ForConstructionPros.com reveals that 70 percent of U.S. metro areas added construction jobs over the last year. "Given how tight labor market conditions are in many parts of the country, construction firms are having to find ways to do more construction with fewer people," reports ForConstructionPros.com.
Technical Jobs Reach Post-Recession Peak
Professional and businesses services added 109,000 jobs in October. This marks the most hiring in this industry in 16 years. Most notably, 68,000 of these jobs were added in the professional and technical services category, which typically represents well-compensated roles with above-median salaries.
The services-providing sector hasn't fully recovered from September's natural disasters. Trade, transportation and utilities, which includes retailers, lost 50,000 jobs. Fortune notes that some retailers were positioned to experience above-average sales in the weeks following the hurricanes, though the majority missed weeks of revenue as stores were shuttered.
Small Businesses Show Resilience
While small businesses saw a downturn in September, hiring in October was full-speed ahead. Small businesses added 79,000 jobs. While small businesses may have suffered disproportionately from the storm because of lost sales or supplier difficulties, this is a sign that small businesses can recover quickly after challenges. According to the ADP Small Business Report, this resilience is distributed across sectors and small employers.
Looking Forward to Hiring Trends in the Fourth Quarter
October's hiring performance in the National Employment Report is a sign that the U.S. job market is still strong and will likely continue to be. It may be wise for business leaders to take a cue from the talent shortage in construction. With talent in short supply, smarter technology and HR strategies may be necessary to compete.
Stay up-to-date on the latest workforce trends and insights for HR leaders: subscribe to our monthly e-newsletter.