How to Create Teams Like the NBA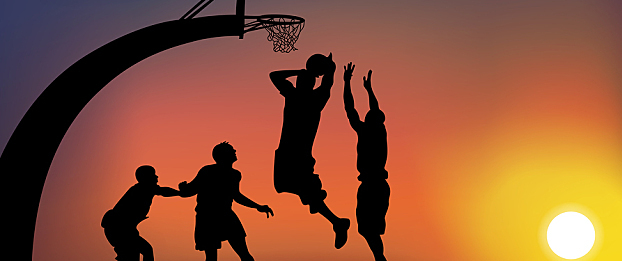 For several months out of the year, sports fans are focused on the NBA season and its teams and players. Yet one concept that isn't often considered is the talent management strategy behind these teams. As the New York Post notes, dozens of team changes can happen on the first day of trading. How does the free agent model of employment affect teams and performance? What might enable or prevent new talent from connecting with team members?
A Fundamental Concept of Team Development
One of the core principles of building a team is this: a team's existing dynamics change when you add someone new to the mix. In other words, you don't just add one or more people to an existing team — you create an entirely new team any time you make a new hire. It's like a recipe. While you might have separate elements, once you integrate them you create something new and different each time.

This concept is important to grasp, both for those leading a team and for those on it. It can be common for hiring managers to believe that adding a new hire to a team will change everything. However, it's often a surprise to later find out that despite careful planning, things are just not the same after new talent is hired.
Ensure Team Fit and Stability
While it's true that team dynamics change with the addition of new members, it's also true that teams can prepare for the transition, create a smooth assimilation process and minimize challenges associated with new team development.
When making a selection, whether in the workplace or in a professional sports team, it's important to look for players who are good at helping the team perform better, not just at focusing on their own stats and performance. We've all worked with the star player that trampled everyone's feelings in their own rush to be the best. While that may achieve short-term results at an individual level, it diminishes long-term team performance. Work to recruit and retain those who encourage and support their teammates at every turn and you'll find the true value a unified team can bring.
Pull on Individual Strengths
In addition, it's important to make sure that existing team members feel valued even when integrating someone new. Leaders should try to bring others into the process where applicable. For example, maybe Mary is really great at expense reports or Jim is phenomenal at catching budget discrepancies. Whatever the case, leverage these other people in the initial onboarding by giving them a chance to share the skills they excel at. This can create a social learning opportunity and encourage team bonding.
While modifying and growing teams is not without its own difficulties, it's possible to create stronger relationships and better performance with a more focused approach to team building. Instead of looking for a ropes course or trying some other gimmick, provide team members with opportunities to share, grow and learn together.
Stay up-to-date on the latest workforce trends and insights for HR leaders: subscribe to our monthly e-newsletter.