5 Suggestions for Staffing Your Business During the Holiday Busy Season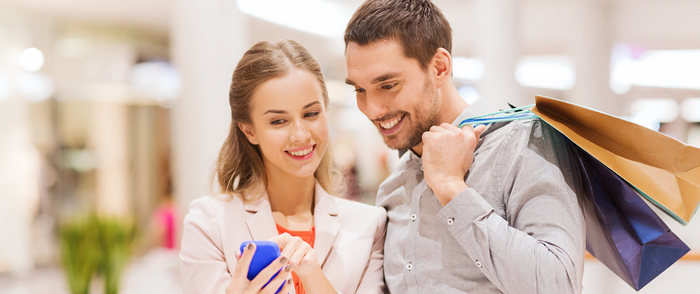 Keeping your business staffed and running effectively during the busy holiday season is far from simple.
Small business holiday planning runs up against a perennial dilemma: While the holidays are a period of high revenue generation, they're also a time when many employees prefer to take their vacations. The challenge for any business is to maintain high employee engagement and retention while also meeting the staffing needs of the business during the holiday "peak" season.
The Holiday Busy Season
Holiday sales are crucial in many industries. According to the National Retail Federation, holiday sales account for as much as 30 percent of annual sales in some retail businesses, such as jewelers. Across the retail industry, holiday business accounts for 20 percent of annual revenue.
It's natural that businesses will see year-end as a time to "race to the finish" to achieve their annual sales targets. At the same time, during the holidays customers are racing to make purchases. Unfortunately, employees also seek more time off during the holidays, wanting to travel or spend more time with family. As the old saying goes, "Something's gotta give."
5 Staffing Suggestions for Small Business Holiday Planning
The holidays demand not only that you meet the increased demand from your customers, but also that you keep your employees happy as they serve those holiday customers. The worst-case scenario for any business would be to simply deny employees paid time off during the holidays, only to have those employees leave the company or, worse, remain but become disengaged.
Here are five suggestions for keeping employees satisfied while meeting your holiday staffing needs.

Standardize your vacation policy in your employee handbook and ensure that employees comply with these policies, especially during the holidays. Your handbook should explain how far in advance employees must request time off, to whom the request should be made, how it should be submitted and how long it will typically take to get a response. By standardizing your vacation policy and applying it consistently, you promote both transparency and fairness, key for employee engagement and retention.
Ask employees to make holiday vacation or time off requests as soon as the need arises. This will help the planning process for employee and employer alike. If applicable, inform your employees that time-off requests will be authorized on a first-come, first-serve basis, which will promote the idea of "advanced notice" by rewarding employees who think and plan ahead.
During the holiday period, ask individual employees and departments to coordinate their time off requests so the business can meet its staffing requirements. Make such "coordination for coverage" part of the authorization process for time off requests.
As needed, designate certain days or holiday time periods as "blackout periods" for time off. You should communicate this policy in writing early as possible to give employees time to make alternative arrangements and let family know that they're obligated to work during the busy holiday season. At the same time, be sensitive and reasonable when it comes to blackout periods, taking into consideration that you may need to make accommodations for employees who request time off.
Plan to bring in temporary help in case staffing shortages do arise, as a way to close gaps between customer demand and employee availability. Having inadequate staffing at a busy time may impact service quality and damage your bottom line.
Keeping your business staffed and running effectively during the busy holiday season is far from simple. Remember that planning ahead is just as important on your end as it is on your employees'. Are you ready for this year's holiday rush?