Why You Need an Onboarding Process That Engages Employees From Day One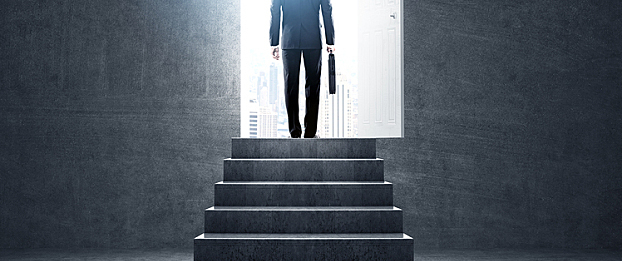 The onboarding process can be one of the most overlooked areas for organizations needing a quick win in the overall employee experience. Instead of leveraging this process as a way to drive engagement and create a lasting impression, some organizations tend to deliver a subpar experience or forego the practice altogether.
Employees want an onboarding experience, but all too often they only get an orientation session and a handful of paperwork to sift through. However, employees should have an onboarding experience that gives them not only deeper insights into the business, but more connectivity into the culture, the people and the history.
According to the ADP Research Institute® (ADP RI) report, Fixing the Talent Management Disconnect: Employer Perception vs. Employee Reality in the U.S. Midsized Market, six out of 10 employees want employers to take time to orient new employees to the policies, benefits and culture of the employer.
Using Onboarding to Highlight Values
According to ADP RI, onboarding is considered to be in the top three drivers of talent management ROI. In order to create lasting engagement from the first moments of interaction with new employees, organizations should think about the strategic impact of their onboarding process.
For example, when Hurricane Katrina hit in 2005, the founder of GATR Technologies packed up his prototype mobile satellite device and drove his vehicle down to Louisiana to help. Upon arrival, he opened his trunk, launched his mobile communications device and instantly became a provider of mobile data and connectivity for local rescue efforts, nonprofits and citizens during a time when other networks were out of service.
That story is a compelling one, and it's the tale that every new hire at GATR hears when they join the team. The story not only grounds a new hire in the organization's mission, but also in the bigger impact and opportunity that exists. This is just one example of an onboarding practice that attempts to connect workers at a deeper level beyond just policies and procedures.
Social Connection Is Key
One of the keys to long-term employee satisfaction is creating social connections within the organization. Employers and employees say being assigned a buddy or mentor to provide guidance or support is a top contributor to successful onboarding, according to ADP RI. "Employers underestimate the extent to which employees want to connect with coworkers during onboarding, particularly through meetings with peers and broader staff. Connecting employees with others during onboarding could go a long way solidifying their relationship with the company."
Each tie an employee has helps them to not only build a stronger internal network, but it can also help encourage performance and reinforce social learning. While socializing in general is good for building employee social capital, the critical aspect is in helping them find and connect with their peers across the organization in order to create stronger, more collaborative teams.
Building stronger personal connections and connecting new employees with your organization's mission during the onboarding process can fuel a more positive employee experience. Disrupting the status quo — where new hires are simply given a list of policies and sent to work — may lead to stronger value creation for employers that leverage the strategic value of onboarding.
Stay up-to-date on the latest workforce trends and insights for HR leaders: subscribe to our monthly e-newsletter.