Pay Inequality in Sports Offers Lessons for HR Leaders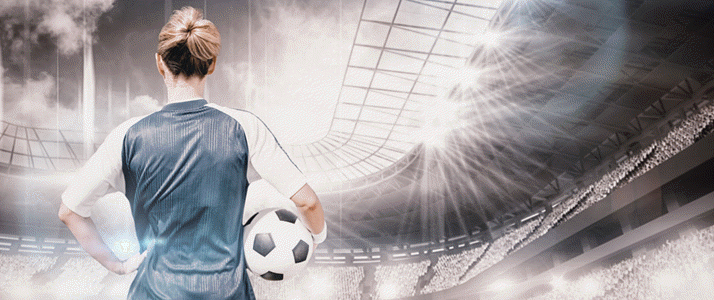 This article was updated on July 8, 2019.
The rise of the U.S. women's national soccer team to become World Cup champions -- two years in a row and four times total -- has further amplified the increased attention on pay inequality in sports, which mirrors the pay inequality that many women experience at employers in all industries. Inequity discussions in high-profile sports negotiations aren't just about money — they also offer interesting lessons about compensation and engagement for HR leaders in all industries.
Across all industries, women earn 83% of what men earn, according to ADP Research Institute® (ADPRI) report. So while offering equal pay for equal work is certainly an important goal for HR leaders, the heightened awareness about the pay inequity of professional women athletes show that HR leaders should look beyond simply paychecks to keep female employees engaged and rewarded appropriately.
1. Women Want the Same Benefits and Perks as Men
For example, in 2017, the U.S. women's national ice hockey team was prepared to boycott a major international tournament unless USA Hockey, the sport's governing body, worked toward a new compensation agreement with them, CNNMoney reports. While the female players asked for an increased salary of $68,000, they didn't just want more money, they also wanted to be able to bring a guest to competitions, travel in business class, and receive disability insurance like their male counterparts. The women also asked for benefits like child care, maternity leave, and better marketing and promotion.
To keep women employees engaged, HR leaders should look for ways to provide benefits and perks that will help them live their lives better, such as flexible scheduling and generous family leave time.
2. Women Are Interested in Paving the Way for Others
The New York Times reported in 2017 that one of the U.S. women's soccer team's priorities included changes that they believed would be important to the long-term growth of their game, such as improved league standards and increases in camp and roster bonuses for players who aren't under a contract. These changes would help establish a structure to support the careers of current national players and the next generation. And now that the 2019 World Cup championship has ended, the 28 members of the U.S. women's national team who are suing the U.S. Soccer Federation because of pay discrimination, have tentatively agreed to work with a mediator in an effort to reach an agreement.
The soccer players' attention to the future of their game then and now is in step with the desire of many younger workers to be a part of something meaningful, as noted by the ADPRI® report, The Evolution of Work: The Changing Nature of the Global Workplace. Eighty-nine percent of younger workers will choose to work on personal interests and things that impact society, according to ADP.
Just as U.S. Soccer was able to come to an agreement with female players by ensuring that their efforts will make a difference for their sport and women for years to come, HR leaders can establish common ground with their employees by connecting their work to the future and to broader achievements.
3. Unequal Pay Can Cause Tension Between Professional Men and Women
The U.S. Soccer organization is traditionally close-knit and supportive, but in 2017 as the women's team engaged in a lengthy fight for equal pay, some team members resorted to criticizing their male counterparts' performance on the field as a way of justifying their own battle for more pay. The women's team, with three World Cup championships then, and four Olympic championships, earned about 40 percent of the salaries paid to U.S. men's soccer players, who "get paid more to just show up than we get paid to win major championships," stated Hope Solo, a women's player who joined others in filing a wage discrimination complaint in 2016, according to The New York Times.
HR leaders can learn from recent pay inequality in sports and take the initiative to implement fair pay and benefits across the board, thereby halting any possible comparisons employees might make to one another.
By taking the time to find out what matters to your employees and figuring out ways to provide compensation that shows your firm values their contributions, you should be able to promote an engaged and productive workforce — no matter whether they are male or female.
Go Deeper
Get the report: Rethinking Gender Pay Inequity in a More Transparent World