Is a Work From Home Policy a Good Idea?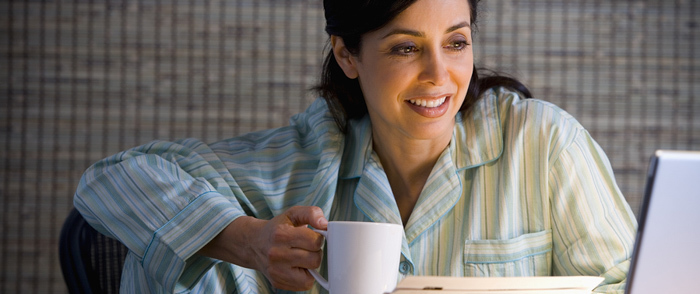 A work from home policy has its advantages, but there are potential drawbacks to consider.

A work from home policy can be a recruiting draw, but it's also had its fair share of backlash. Fast Company reports how IBM decided to reverse their work from home policy from being extremely flexible to requiring employees to move back to various office locations. According to Fast Company, IBM's actions mirror those of Yahoo in 2014 and it's yet to be determined whether IBM's decision could have similar negative consequences for their business.
Signs the Pendulum May Be Swinging
IBM has positioned this workforce management shift as a move to "really creative and inspiring locations," notes The Washington Post. At a time when, according to Gallup, 43 percent of U.S. workers work remotely at least part of the time, the question is how to weigh the pros and cons of remote work and settle on an approach that will maximize engagement, reduce costs and increase innovation and productivity.
The Advantages of Flexibility
Remote work allows employers to compete for global talent without factoring in relocation or other related expenses. In addition, as noted by Remote.co, employees working from home report less stress and more productivity (often associated with having no commute time). It's little surprise then that having a remote work from home policy can be attractive to talent.
Beyond these softer costs, remote work can also greatly reduce workforce management costs associated with facilities and security — from maintenance to office supplies. CreativeLive notes how a daily commute can easily cost employees who drive to work $100 per month. In terms of time savings, CreativeLive reports that full-time American workers spend an average of 26 minutes on a one-way commute. It adds up to almost five hours per week, 260 hours per year.
Sacrificing Community and Social Interactions
Yet there are some trends that indicate that working from home is not a solution to all problems. Organizations like IBM and Yahoo, according to Quartz, cite workforce management studies that show that people are happier, and potentially more collaborative, innovative and empathetic when they can interact face to face. While studies conflict on their findings, Ozy reports there are signs millennials prefer having an on-site location, at least relative to older generations of workers, in part because the office makes it easier for them to interact — particularly as it relates to receiving mentoring and angling for promotions and professional growth opportunities.
Blended Solutions May Be Best
To the extent that employers want access to the best talent regardless of location, and especially as it relates to information and knowledge workers, the advantages of remote work may still largely outweigh the challenges. However, trends toward remote work are slowing in some sectors. As large employers begin to second-guess aggressive remote work policies, business analysts are watching closely to see if those policies lead to business gains or losses.