How HR Can Cultivate Good Management Skills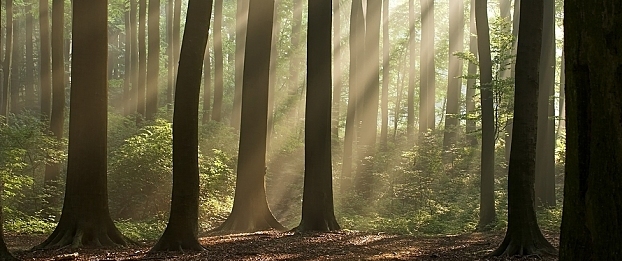 Good management skills can make or break your organization. In his book "Work Rules! Insights From Inside Google That Will Transform How You Live and Lead", Google's former SVP of People, Laszlo Bock, explores why it's important for managers to build a strong culture and retain top talent. As part of a series on must-read books for HR leaders, we're taking a deeper dive into Bock's key takeaways. Google's exploration into the traits of a great manager — and whether they're even essential to a thriving organization — provides fascinating insights into how companies are structured.
1. Project Oxygen: Why Managers Are Essential

In his book, Bock describes an experiment that Google ran to prove that managers aren't essential. As he writes, engineers typically dislike managers. At one time, Google eliminated all management roles, which resulted in 300 employees reporting to one person. He was so besieged by expense report requests and basic questions, within six weeks they restored the management roles. However, Google continued to experiment. One initiative, Project Oxygen, sought to understand if managers really affected teams and their performance. What the researchers found surprised them. After assessing three quarters of performance reviews and insights from the firm-wide Googlegeist survey, managers were sorted into four quadrants: best managers, worst managers, bad managers with happy teams and good managers with unhappy teams.
Google employees that were managed by the best managers scored 5 – 18 percent better on many dimensions of the Googlegeist survey, including: feeling that career decisions were fair, that work was efficient and that they were involved in workplace decision-making. Bock also writes that "manager quality was the single best predictor of whether employees would stay or leave." In other words, good management skills made a significant and quantifiable difference. As an HR leader, it's an important investment.
2. The Eight Traits of a Great Manager

According to Bock, Google set out to define what made a good manager, so they could cultivate those traits throughout the organization. After extensive experimentation, they arrived at these eight qualities:
Be a good coach
Empower your team and don't micromanage
Express interest and concern for your team's well-being and success
Be very productive and results oriented
Communicate well. Listen and share information
Help the team with career development
Have a firm direction for your team
Have important technical skills that help advise the team
3. Creating a Program to Cultivate Strong Performance
Bock recommends that HR leaders take several steps to help managers succeed, by focusing on specific and concrete steps:
1. Be Specific on Implementation Advice
In order to help managers embody the traits outlined, one has to offer specific, concrete implementation advice. For example, how well can your managers navigate career-related conversations? Google offers a course on that topic, which helps outline the issues managers will encounter, strategies for listening and suggestions on how to support development and growth. Be clear about what it looks like to live out each of your good management skills or values on a daily basis.
2. Use a Behavioral-Based Evaluation System
Google developed a series of behaviors that would be associated with the skills they wanted to cultivate in managers. For example, they would ask employees to respond to statements such as "My manager had a meaningful conversation with me about my career in the last six months." Those ratings were compiled and shared with managers for self-development, but didn't influence compensation. By keeping the conversations separate, managers were less likely to pressure their teams.
3. Offer Targeted Training Courses
Education, training and coaching are an essential part of helping managers rapidly improve. Google found that by developing and offering classes that were tied to specific factors on the list of eight attributes, it was possible to improve managers' scores on reviews by as much as ten points.
Good management skills are a significant asset to your business, and critical to both maximizing productivity and achieving your most important goals. Take the time to define what a great manager looks like within your own organization, and then provide concrete ways to coach them, measure improvement and support resources that translate into actionable management steps.
Want more? Lazlo Bock spoke at ADP's 2017 Rethink Conference in Barcelona. See the video highlights here.