4 Ways to Create a More Sustainable Workplace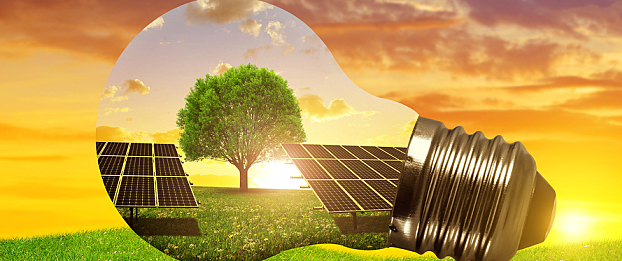 Building a greener, more sustainable workplace isn't just good for the environment, it can also strengthen employee morale and enhance your organization's repitation. Sustainable business practices promote a healthier working environment for employees and often contribute to an organization's corporate social responsibility (CSR) initiatives, which can help make employees feel good about their organizations. In fact, 59 percent of millennials say they feel responsible for helping to protect the environment and believe they can be more effective when involved with environmental efforts through their workplaces, according to Deloitte.
Why Sustainability Matters to Employees
According to the ADP Research Institute® report, The Evolution of Work: The Changing Nature of the Global Workforce, workers will increasingly choose to work on things that have meaning to them personally or have a broader impact on society. It could work to your advantage if your organization is committed to conserving natural resources or making an important difference in your local community.
Outdoor apparel brand Patagonia, for example, is famously involved in environmental efforts: The business donates 1 percent of its sales to an "earth tax," which supports environmental organizations around the world to restore forests, protect endangered species and promote sustainable agriculture. Ikea, the furniture and home goods retailer, focuses on renewable energy. In fact, it was the first major retailer to sell only LED bulbs and lighting fixtures in its stores, most of its U.S. buildings operate with solar power and the business owns two wind farms that generate 100 percent renewable energy.
4 Ways to Go Green
Being recognized as an environmentally-friendly workplace can strengthen your brand and reputation. According to Cone Communications, 61 percent of global consumers would work for a socially responsible organization, even if the salary was more at another organization. Here are four green initiatives that don't require a large investment of time or money.
1. Switch to Green Cleaning Products and Soaps
Think about the chemicals that are used in your workplace on a regular basis. If they're toxic, they could be causing harm to the environment as well as to your employees. Pay attention to whether any of your employees complain about suffering from constant allergies or experience allergic symptoms while in your office. By switching to green cleaning products and regularly replacing your air filters, you can protect the environment and the health of your employees and customers.
2. Encourage Alternative Transportation
If most of your employees drive their own cars to work, your organization's carbon footprint is much higher than it has to be. Consider installing bike racks at your workplace or offering incentives for employees to use public transportation, bikes or walk to work. For instance, some employers offer shuttles for employees or reimbursement for use with city buses or subways.
3. Use Energy-Efficient Lighting
Compact fluorescent and LED lightbulbs cost more than the traditional incandescent lightbulbs, but they use less energy and last years longer, according to Energy.gov. In most cases, you can switch the types of bulbs you use without switching the fixtures and save significantly over time. To see how much you can save by switching bulbs, use an energy savings calculator.
4. Take Recycling Beyond the Blue Box
Even if you recycle all the paper and plastic used in your workplace, you can probably recycle more. For example, have you considered upcycling used items when you need to replace appliances, furniture or equipment? Rather than purchasing all new office furniture, consider vintage office pieces found on Craigslist. Find money in your budget to purchase dishes and silverware for the break room rather than using paper plates and plastic utensils. Work with your building manager to place recycling containers throughout the building. Finally, encourage employees to get involved in local groups that focus on environmental sustainability, and work to implement their ideas as well.
When you make an effort to build a sustainable workplace, your employees will likely notice. Becoming known as an employer that cares about the environment can have value far beyond the benefits and cost savings of sustainability.
Stay up-to-date on the latest workforce trends and insights for HR leaders: subscribe to our monthly e-newsletter.