3 Key Lessons for HR Managers From Google's Laszlo Bock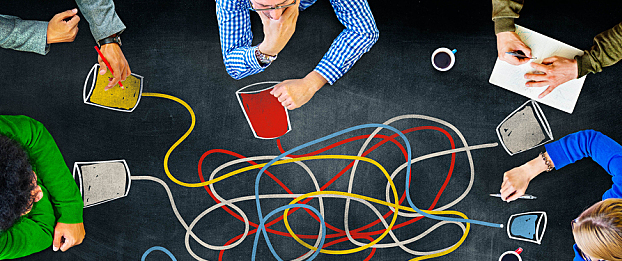 "Work Rules! Insights From Inside Google That Will Transform How You Live and Lead" by Laszlo Bock, former SVP of People at Google, offers an inside look at one of the most innovative and successful technology organizations. As part of a series on must-read books for HR leaders, we're taking a closer look at some of Bock's biggest takeaways. Few brands are synonymous with innovation and top talent like Google, and "Work Rules!" provides an inside look at managing the human resources function behind building one of the top companies in the world. Here are three key lessons HR leaders can learn.
1. Make Work Meaningful to Employees
Bock writes, "Deep down, every human being wants to find meaning in his or her work ... Nothing is a more powerful motivator than to know that you are making a difference in the world." He tells the story of a fish slicer who finds great meaning in his work by looking at how what he does helps people. At Google, people who primarily create technology and engineering look at the value of what they do: connect people who need access to information, allow people to see the wonders of the world through images and videos and connect people in remote places to the outside world.
Bock anticipates that you may struggle with determining the value of your work, but he suggests that the whole trick is in the mindset. He writes, "You would expect that it's easier to consider some occupations a calling than others, but the unexpected discovery is that it's all in how you think about it." His tip is to make the impact of each job personal.
As an HR leader, you can help your team find meaning by:
Being clear about the positive impact your work has on your community, audience and the market
Crafting stories that show the impact of your company's work in action, through showcasing customer details
Helping individual employees understand how their work contributes to the greater mission on a personal level
2. Culture Eats Strategy for Breakfast — And It Starts With Freedom
A cornerstone of Google's culture is giving employees a voice. A major trend that echoed back from employees was that they wanted more of a say in how the organization was run, as well as more freedom to do their jobs and freedom to structure their day. Answering these concerns, according to Bock, begins with trusting that most employees are good people, embracing transparency and "taking as much power away from managers" as possible. With that in mind, some of the company's most important lessons on freedom include:
Fundamentally trust that your team is comprised of good people, and share information freely to drive transparency
Give employees a voice in the company's future, by letting them take time to pursue projects and create feedback loops that allow them to engage on important issues through forums, suggestion boxes and skip-level meetings
Where possible, provide freedom connected with the mobility that today's top talent seeks
3. Invest in Good Management
Google recognizes the importance of strong managers. Bock writes that the company developed a system to assess management performance, which relied on both data from performance reviews and the company's Googlegeist culture survey. The eight traits of a great manager are:
Be a good coach
Empower your team, and don't micromanage
Express interest and concern for your team's well-being and success
Be extremely productive and results-oriented
Communicate well. Listen and share information
Help the team with career development
Have a clear vision/strategy for the team
Possess important technical skills that help advise the team
Bock advises HR leaders to use several strategies to help instill these values into their management teams:
Be Specific
For example, what does it mean to be a good coach? Specific steps might include holding one-on-one meetings with employees and asking questions about what employees are concerned about, rather than dictating the direction of the meeting.
Offer Training
Google offers training to managers in areas such as "Managers as Coaches" and "Career Conversations" to help give them the ability to deliver in these important areas. Focus on making training and resources available to your team that make it easier to perform at standard.
Bock's "Work Rules!" shows that developing a strong culture, hiring the right people and developing talent takes time and focus. However, investing in this area can help you retain your top talent, drive your products and customer experiences to the next level and build your brand's reputation in exciting and unexpected ways.
Want more? Lazlo Bock spoke at ADP's 2017 Rethink Conference in Barcelona. See the video highlights here.
Stay up-to-date on the latest workforce trends and insights for HR leaders: subscribe to our monthly e-newsletter.