Success Stories: Comerica Bank's HR Transformation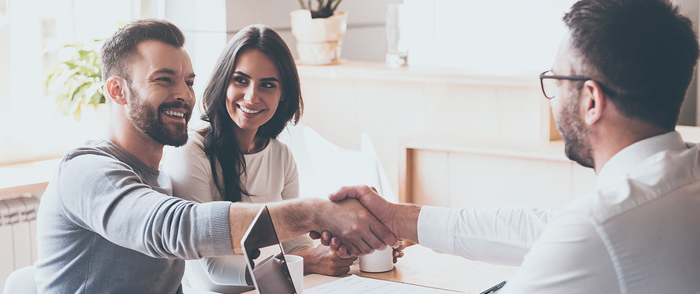 "ADP offers all the expertise I need and we have a great mutual respect for each other." - Catherine Garrett, Senior Vice President of HR Operations, Technology and Risk, Comerica Bank
For the past 165 years, Comerica Bank® has followed one guiding business principle: Putting its customers first. The financial services company, headquartered in Dallas, Texas, credits its longevity to its strong focus on building relationships, its conservative principles, and a dedicated workforce of more than 8,000 employees.
To better serve its associates and enable them to focus on helping people and their businesses succeed, Comerica Bank realized it needed to streamline HR processes and solve some issues with payroll inaccuracies it was experiencing. After years of having to deal with receiving Corrected Wage and Tax statements due to vendor errors and employees receiving incorrect payroll and policy information from the call center representatives, Comerica turned to ADP for help and became a client in 2012.
By implementing ADP® Enterprise HR® and using ADP Comprehensive Outsourcing Services (COS), the company was able to solve its payroll problems, standardize processes and make its HR team a more efficient and cost-effective group.
"Prior to ADP, our HRIS system was customized to the point where we didn't even know how it worked anymore," said Catherine Garrett, Senior Vice President of HR Operations, Technology and Risk at Comerica Bank. "Now we have only six special configuration areas unique to our business versus 32 complex customizations before."
Another huge value-add: The HR team can now spend the vast majority of its time on transformational projects, adding value as strategic business partners with a seat at the table with corporate leadership.
"I spend maybe 10 hours a quarter responding to questions compared to what used to be more like 30 hours a week," added Garrett. "ADP's COS team makes sure that the behind-the-scenes, everyday things work seamlessly, so much so that I now have a reputation of being the genie-in-the-bottle who fixes things, because I have ADP fixing things for me."
As a result of ADP Comprehensive Outsourcing Services, Comerica also was able to reduce its headcount from six payroll practitioners to just four.
"We were already running an incredibly lean team for a company with more than 8,000 employees," said Garrett. "With a fully outsourced solution, we've been able to streamline more than we could have imagined and repurpose our team."
Other benefits: Having access to reporting and data that's led to better informed business decisions and ways to reduce costs.
"The HR team can now accurately and confidently provide metrics to our business partners, enabling the organization to make effective decisions and see trends in turnover and headcount that we didn't have insight to before," said Garrett. "Having visibility into what your organization salary spend is, what paid time off has been, and who is taking time off and who isn't is especially important because, for example, in the state of California, you have to pay that out. Since we've been able to have employees and managers see how much time they have available and how much time they've taken, we've been able to reduce our PTO payout and cut costs."
By using the ADP Recruiting Management solution, Comerica has also been able to speed up the hiring process, reduce errors and better stay on top of legislative changes that impact recruiting processes.
"Having our payroll system integrate with our recruiting system ensures that our data is flowing seamlessly from one system to another and creates a system of checks and balances," added Garrett. "In the past, if a recruiter entered the wrong start date for an employee it often didn't get caught. Now, we've reduced errors and can easily and efficiently move people from recruiting to onboarding and getting paid. We also don't worry about security because we know we can count on ADP's systems to be safe and compliant."
"The reporting tools and dashboards have also been a huge help to our talent acquisition team," continued Garrett. "They can now have data-based conversations with managers as to why positions haven't been filled versus the anecdotal discussions they had in the past. We now can also better allocate team members since we can see how many recruiters we need in a specific region to fill a specific role. As a result, we've been able to reduce the time to close on some of our more complex roles from nine months to seven months."
By having ADP streamline processes, Comerica has also been able to reduce overtime pay.
"We were paying $12,000 to $15,000 a year in overtime for this particular payroll team," said Garrett. "Over the last two years, we averaged about $1,000 in overtime. ADP has helped our team to be more efficient and focus on the work that they need to get done in a regular eight-hour day."
Garrett added that Comerica's partnership with ADP has been successful due to open lines of communication.
"ADP offers all the expertise I need and we have a great mutual respect for each other," said Garrett. "We not only reach out to them and ask questions about how we can do something different and better, but they will bring things to our attention when they see patterns or potential issues. ADP is absolutely an extension of my team. We work together to make things the best they can be for our employees."
For more on the Comerica story, click here.