Paycard Programs: The Revolution of Convenience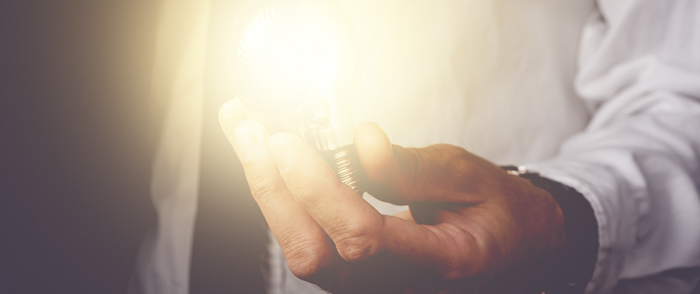 Today's high-quality payroll cards provide robust features that encourage the implantation of sound fiscal habits and improve financial proficiency.
The popularity of employer-sponsored paycard programs has spurred a 6 percent compound annual growth rate with industry forecasts reaching $42.3 billion in load volume through 2018, according to the Center for Financial Services Innovation (CFSI) 2017 Payroll Industry Scorecard.
The convenience, security and flexibility offered by today's payroll cards appeal to a broader demographic of employees, as 8.7 million opted to receive their wages on payroll cards compared to 5.5 million by paper checks in 2016, reports the CFSI. Nearly half of all payroll card users also own bank accounts, according to the CFSI, indicating these programs span beyond just serving the needs of unbanked workers.
It's prudent to evaluate your programs annually to stay abreast of industry trends and innovations that could provide further benefits to your employees. Assessing and maintaining high quality payroll card programs is one way to help keep your workforce engaged and productive.
Grading the Payroll Card Industry
The CFSI 2017 Payroll Industry Scorecard provides industry insights and highlights key findings pertaining to the quality of service, features and benefits of the payroll card industry. The CFSI graded the payroll card industry in three categories using a report card format.
1. Core
The Core category represents basic features and functionality including full access to net wages and account information with the ability to use payroll cards like a debit card with no monthly maintenance fees, bill payment abilities, FDIC insurance, and the "zero liability" policy protecting against unauthorized transactions. Employees are also able to withdraw cash from network ATMs, bank tellers and at participating retailers that offer cash back with purchase. However, only a few programs provided an in-app bill payment feature. This category received an A-minus.
2. Stretch
The Stretch category represents additional value-enhancing features of payroll cards including the ability to allow secondary cards for family members and ability to transfer funds between cards. Enabling payroll cards to receive funding from diversified sources including bank accounts, financial institutions and retail reloading locations further enhance the payroll card. This category received a B-plus.
3. Next Gen
The Next Gen category represents innovation features focused on helping employees improve and maintain their financial health for the long term. These features include budgeting and personal financial management tools that automatically track expenses in addition to revenues and enables employees to plan, budget and track expenses online and through the mobile app. This category received a C-minus.
Notable Feature Innovations
Among the three categories, the higher-end paycard programs had notable feature innovations. Organizations should be aware of these features that are rapidly shaping the future of things to come in the payroll card industry. Payroll cards are high-quality acounts that are becoming more mainstream. Oppportunities exist to expand budgeting tools and robust savings vehicles embedded with real time account activity tracking as they go beyond conventional uses.
In the Core category, the most notable innovations include in-app electronic bill pay functions, multilingual customer support with online training videos and tutorials and card personalization options. In the Stretch category, sub-accounts are all the rage as they let cardholders set aside funds for budgeting and savings purposes. Expanded mobile app features include ATM locators, chat support and specially trained customer service agents that routinely provide account reviews, identify unnecessary fees and educate cardholders on how to derive the most benefits from their payroll cards.
Enhanced portability features enable the payroll card to be funded from other sources including bank accounts, retail locations, financial institutions and other employers as well. Additional perks include cash back bonuses at participating merchants when making payroll card purchases.
The Next Gen category expands upon sub-accounts by providing interest bearing savings sub-accounts and enabling autorouting of funds to multiple accounts by category. Enhanced real time budget goal setting and expense tracking with customizable text and email alert linking are seamlessly integrated into the payroll cards. Future considerations include offering credit services that offer only affordable high-quality repayment terms that users can predictably handle without falling into a "circle of debt." Credit services is a sensitive topic since many employees favor the use of payroll cards to avoid credit cards altogether.
Raise Awareness of Payroll Card Policies
Employers should carefully evaluate payroll card providers to help ensure that they offer their employees a payroll card that is compliant with state and federal requirements.
First and foremost, employers should confirm the financial stability of the payroll card organization. It's generally prudent to stick with the larger well-known payroll cards issued by or in partnership with banks through Visa or MasterCard networks.
The Electronic Funds Transfer Act offers employees payroll card protection in the event of a lost or stolen card if the employee reports it within two business days of discovery. This limits liability to no more than $50. It's very important to educate your employees on the urgency of timely reporting as liability can increase up to $500 or more if cardholders fail to report incidents within time limit guidelines, reports the Consumer Financial Protection Bureau. Furthermore, if an employee reports an authorized transfer within 60 calendar days after transmittal of the periodic statement on which the authorized transfer first appears, there is no liability. The reporting of this incident after 60 days, however, may result in unlimited liability.
Provide Proactive Guidance for Your Payroll Card Participants
The CFSI found that payroll card customer services generally offer inadequate guidance to cardholders in the ways they can derive the most value from their cards and avoid fees. It's prudent to train your administrators to proactively raise awareness and provide useful guidance on payroll card fees, benefits, features and reporting claims as part of the onboarding and registration process.
You should remain vigilant about providing notifications when policy or fee changes are enacted so your workers stay informed and fulfill state specific employee notice requirements. Most importantly, encourage practicing sound fiscal planning habits utilizing the various robust budgeting and savings features built into many of the higher quality payroll cards.
Embracing the Revolution of Convenience
Offering employees properly vetted high-quality payroll cards can provide more than a flexible environmentally-friendly alternative to direct deposits and paper checks, it also embodies the spirit of innovation and diversification. Providing these options helps to foster a reciprocal relationship with workers conveying the message that your organization values and respects its employees' time and financial well-being.
Embracing the revolution of convenience with these tools implies that your organization is on the leading edge and always ready to provide innovative solutions that accommodate the lifestyles of your employees. Today's high-quality payroll cards provide robust features that encourage the implantation of sound fiscal habits and improve financial proficiency, which can be a net positive to the bottom line for both organizations and their employees.