How Human Capital Management Pays For Itself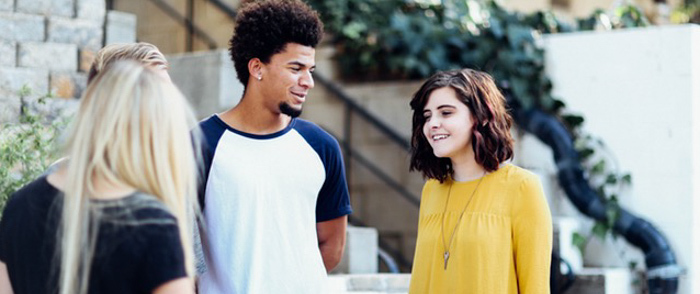 HCM software may seem like a complicated tech investment to calculate ROI, but the best way to do it is to look at the specific tools your organization is in the most in need of.
Being in charge of making sure that an organization is working as efficiently as possible is a large part of being a finance leader. This responsibility increasingly involves evaluating each proposed technology investment and gauging the ROI you can expect — including, of course, how quickly the tool will pay for itself and become responsible for a real increase in the profitability of your organization.
Human Capital Management
Human capital management (HCM) software touches each person, project and decision in your organization. HCM pays for itself rapidly, as it maximizes the value of your people. By creating a more favorable ratio between dollars invested internally and revenue, an HCM tech investment can make your organization run more efficiently overall. The question soon becomes, can you afford not to have an HCM solution? Here are three types of technology where HCM software can increase efficiencies, reduce costs and enhance profitability.
Talent Management
HCM software that's worth investing in should include a great talent management solution. Whether your goal is to find employees that are similar to your most successful staff members, or to increase the diversity of your teams, HCM software uses big data to compare variables in each candidate's history to find the perfect fit. You'll also be able to learn the true cost of your hiring funnel as well as pinpoint action items that can reduce that cost, such as augmenting screening interview questions or making specific improvements in your onboarding documents to reduce turnover rates.
Once the candidate is hired, talent management software makes it easy to keep great employees by tracking their performance and training milestones while helping to prepare for a promotion, if their skill set and productivity indicate they could benefit from a lateral move, and if their salary is competitive for the market.
Not sure how much of a dent faster promotions and more competitive salaries can make in your turnover rate? Glassdoor reports that for every additional 10 months an employee waits for a promotion past the average time spent in their role (generally about a year) the likelihood they'll quit increases by 1 percent. Additionally, for every 10 percent increase in pay, an employee is 1.5 percent more likely to stay.
Payroll
For most organizations, payroll could be doing much more than distributing payment to employees. It could be collecting valuable data, assisting in compliance issues and coordinating with your cash flow tracking solution. Payroll software has evolved significantly and the best solutions are capable of the following:
Integrating with your HR management, time, attendance and benefits tracking to ensure every investment in employees is earned and never missed
Optimizing your employment-related tax and compliance paperwork processes and adherence
Improving your tracking and auditing — not only of payroll but also of benefits you offer
Offering a variety of payment options for employees, including Electronic Pay Cards, which can make it easier for underserved employees to receive their pay on time, and access it at will
Providing a portal that gives employees the power to check in on their pay and benefits at will — likely increasing their engagement while reducing the time your HR and finance departments spend fielding questions
While all of the above benefits offer incredible savings, the one thing HCM technology offers that's most valuable is time so your employees can focus on more strategic business initiatives. By removing some of the mystery that's previously surrounded payroll and benefits, HCM software provides a much-appreciated sense of security and reliability, which can make it easier for team members to focus on the task at hand.
Health Insurance
Benefits, specifically health benefits, are important for hiring and retaining great talent. Fractl reports that better health, dental and vision insurance was the most important benefit, with over 88 percent of employees saying these benefits are important when deciding between a higher paying position with poor benefits, and a lower paying position with great benefits.
Health insurance can be the most expensive benefits you provide. According to Fractl, organizations pay an average of $11,500 per employee if they offer fully paid coverage. This investment may seem like a lot, but only until you're able to measure what you get in return.
With HCM software, you'll be able to track the ROI of every benefit you offer, from necessities like health care and dental, to unique perks like catered lunches and excursions. This way, you know exactly where to invest to keep your employees at the top of their game, and you don't waste your revenue on perks that go unused (like that pool table collecting dust in the corner).
Lastly, you'll also ensure that your brand is always up to date on compliance and auditing, removing extra work for your finance department for taxes, and eliminating surprises during audits and business evaluations.
HCM software may seem like a complicated tech investment to calculate ROI, but the best way to do it is to look at the specific tools your organization is in the most in need of. By optimizing workflows, tracking KPIs and highlighting action items that will make your organization work more efficiently overall, HCM software is often the most cost-effective software solution you'll buy.