Analytics in Baseball: What It Means for Your Business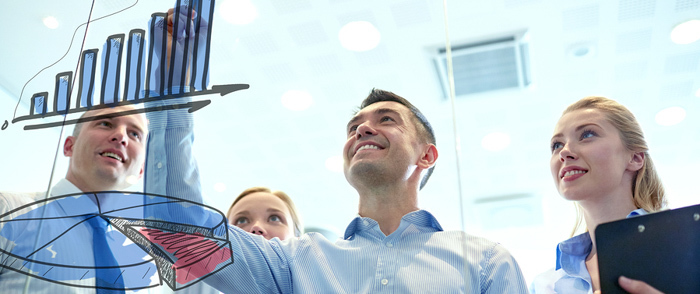 Finance executives can learn from the successes of small-market baseball teams.

We're all awash in data, but too often we fail to turn these large, available data sets into good decisions. But analytics in baseball has already shown how these tools can be used to create amazing results for small market teams like the Oakland A's and Milwaukee Brewers, enabling them to compete with larger-market rivals that have bigger payrolls.
While teams like the New York Yankees and Los Angeles Dodgers can afford to make the occasional blunder with a free agent signing, smaller teams like the A's and Brewers need to make every dollar count. The key to staying relevant and competing with the big boys? Analytics.
The Success of Data in Baseball
The A's, and their Executive Vice President of Baseball Operations Billy Beane, were pioneers in the use of data to make better decisions about player recruitment, player development and overall team performance. Best-selling author Michael Lewis wrote about the success of Beane and the A's in his book "Moneyball."
Beane popularized a "moneyball" approach to using data to find historical patterns that could reveal insights about future success. How were teams finding talent before Beane's innovative moneyball strategy? They'd generally send out veteran scouts to watch up-and-coming talent, and these scouts would send reports to team headquarters. Scouts might use a variety of tools, many based on their own experiences, intuition and visual impressions, to evaluate players.
Beane, however, dug much deeper, supplementing scouting reports with data, which teams hadn't previously considered relevant. Beane discovered, for example, that the traditionally popular statistic of "batting average" was an inadequate measure of player performance while on-base percentage and slugging percentage were more determinative of future success.
Beane didn't eliminate scouting reports, but he supplemented human impressions with data analytics, crafting a blended approach that helped the A's find better players and pay less for them (since other teams hadn't identified these players through traditional scouting reports). The A's became winners on the field and on their balance sheets too.
Applying the "Moneyball Approach" in Business
Having loads of data isn't enough for business success. The key is to turn that data into actionable insights that lead to better business outcomes. There will always be a place for humans in decision-making no matter how much data accumulates. Interpreting the meaning of data and aligning data-influenced decisions with business strategy seems like an ideal job for humans rather than machines, as Billy Beane proved.
But nothing can beat data and smart people working together to make good decisions.
How Salesforce Is Closing the Gender Pay Gap
There are myriad applications of this technology, and a good example of a recent effort involves the war for tech talent in Silicon Valley. Fortune reports how San Francisco-based Salesforce is attempting to differentiate themselves from their competition by committing to closing its gender pay gap. They are doing this by relying on data and analytics to identify those gender pay gaps on an ongoing basis and then adjusting salaries accordingly, notes Fortune.
For the last two years, Salesforce grouped employees in similar roles and analyzed compensation to evaluate whether there were unexplained pay differences. They then used that data to equalize the disparities.
Needless to say, Salesforce wouldn't be able to meet its ongoing commitment to closing the gender pay gap unless it had the analytics capacity in place to analyze payroll data across its entire global organization. In doing so, Salesforce is making a name for itself as a progressive, attractive destination for top talent.
Analytics in baseball has worked, allowing smaller clubs like the A's and Pirates to compete with their larger rivals. But it works in business, too. Finance leaders can leverage their data to make better decisions and drive strategic change. For additional insights on pay equality, read the ADP Research Institute® report, Rethinking Gender Pay Inequity in a More Transparent World.