Cloud Space for Finance Leaders: Why It's Important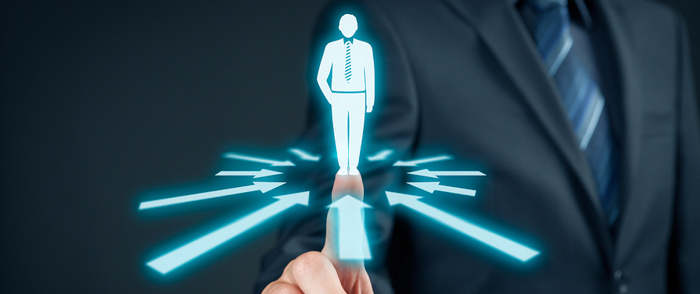 There are many benefits of cloud space for financial leaders including increased efficiency, cost savings and enhanced security.
There are many benefits of using cloud space for financial leaders including increased efficiency, cost savings and enhanced security. The cloud already gives many parts of the organization an advantage. It offers sales and marketing departments the ability to access and analyze analytics for better lead generation, production and operations news ways to boost efficiencies, and HR visibility into up-to-date employee data to further optimize HCM practices.
While finance departments have been some of the slowest to the table, they can affect great change by adopting cloud-based storage and solutions.
Time for a Change
Tech Target reports that more CFOs realize their current systems are dysfunctional and out of sync. For years, business leaders held the perception that storing information on-site with tangible servers was safer than storing it in the digital space. But according to CFO.com, perception has started to change ever since the high-profile hacks at organizations like Home Depot, Target and eBay. Data storage can be more secure in the cloud due to multilevel security, firewalls, API access, mutual authentication and hypervisor. Cloud space can also produce savings on IT infrastructure by offering the ability to easily scale with the organization's needs.
Saugatuck's Continuous Research Services found that CFOs moving to the cloud are doing so to gain access to big data analytics, move away from fragmented systems and reduce costs from systems that are too expensive to upgrade. Ron Gill, CFO of NetSuite, a leading integrated cloud software, says that cloud vendors typically offer better security standards with multiple levels of redundancy and provide a higher level of transparency.
The cloud is also becoming an important tool for HCM as it allows organizations to easily organize and access all of their HCM data, which can generate more effective analytical possibilities and lead to more informed decision-making. The cloud also adds additional layers of data security to better protect sensitive employee information.
Finance and the Cloud
Cloud-based solutions can be especially beneficial for finance executives because they offer real-time collaboration with the ability to access data anywhere, anytime. This can drive key financial processes faster than traditional ways. They can also expedite system-wide updates. Experts have also said whatever perceived security risks exist around the cloud also exist in on-premise data storage — the biggest security risks come not from the systems but the humans who use them. The Association of Corporate Counsel found most attacks and breaches were most likely enabled by employee error or an inside job.
According to IT World, large cloud vendors such as Google, Amazon, Microsoft and Rackspace have full-time efforts dedicated to standards, regulatory issues and compliance. Unlike enterprise data centers that use "off the shelf" hardware, cloud providers use custom platforms less susceptible to hacking. Finally, vulnerabilities discovered in a cloud system can be immediately patched from anywhere across the entire system.
As organizations consider a migration of core business processes to the cloud, including HCM, they often leave out core HCM-related compliance processes, such as manual, administrative processes. Finance leaders should, therefore, consider carefully the potential cost and risk benefits of outsourcing compliance tasks to a cloud-based service solution. Organizations should also ask the right questions and perform due diligence when selecting a cloud vendor — consider vendor viability, track record, certifications and SLA commitments. A strong future in cloud computing is likely, and CFOs should consider migrating their departments for efficiency, cost savings, security and flexibility.