Unbanked Payroll: What Organizations Should Know About This Unique Employee Population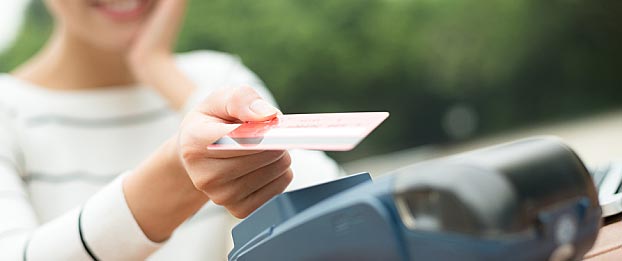 Unbanked payroll is a unique challenge for organizations looking to pay employees, but more importantly, it can be a barrier to employee financial wellness. What's more, the challenge of being unbanked, or underbanked, is entirely preventable. The concepts are closely related:
Unbanked employees are those that do not have relationships with financial institutions
Underbanked employees are those that have a basic account but still use check cashing and other services to meet their needs
The implications of this vary from minor (requiring different payroll methods) to major (a measurable impact on performance when employees are not financially secure).
Why Unbanked Payroll Matters
Prudential Financial, Inc. (Prudential) reports that 78 percent of finance executives agreed that businesses should support employee financial wellness. Prudential points out three ways that financial issues can inhibit employee performance:
Forty-four percent of workers worry about finances at work
One in five workers skipped a day of work in the last 12 months to handle a financial issue
Nearly half of workers spent two to three hours per week on personal finances at work
It's clear that financial wellness is important, and it's tightly linked to the concept of unbanked payroll. Employees that are unbanked have no choice but to use alternative financial services like loans. The Federal Deposit Insurance Corp. reports that 26.9 percent of U.S. households are unbanked and underbanked, a sizable population.
Serving Unbanked Employees
When payday comes, there are three main ways organizations can compensate their staff — direct deposit, checks or paycards. This can present a challenge for unbanked employees. "For the unbanked, there are obvious issues with direct deposit and checks," says Gary Lott, division vice president and general manager at ADP. "For starters, these workers can't accept direct deposit without a bank account. And while they can cash checks, that method is associated with fees that quickly add up. The only other option that skirts those two problems is a paycard."
Paycards Could Be a Solution
Paycards are debit cards that allow businesses to distribute payroll funds to employees with no bank account. In addition to protecting workers from the fees associated with cashing checks at many alternative financial services providers, the American Payroll Association says paycards can offer additional protection for workers by protecting them from fraud.
On the employer side, there are benefits to paycards as well. Employers can reduce their check distribution-related payroll expenses while simultaneously giving employees the flexibility of electronic access to their paycheck. It's important to help employees understand the long-term impact. Brookings Institution estimates that an unbanked employee could spend an additional $40,000 over the course of their working life on fees and expenses.
Unbanked payroll is a challenge, but there are tools available to help business leaders address the issue. If organizations do not support their unbanked and underbanked employees by providing alternative pay methods, this population in the workforce could continue to accrue avoidable fees and expenses related to their financial status.
Stay up-to-date on the latest workforce trends and insights for HR leaders: subscribe to our monthly e-newsletter.