May National Employment Report: Job Growth Continues Unabated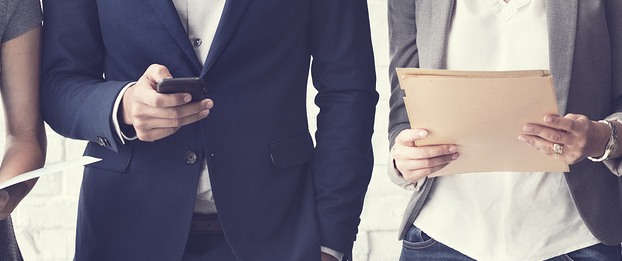 The U.S. job market is back in full gear after a slight dip in jobs added in April. Private sector employment increased by 253,000 positions in May 2017, according to according to the ADP National Employment Report®.
"Job growth is rip roaring," says Mark Zandi, Chief Economist of Moody's Analytics. "The current pace of job growth is nearly three times the rate necessary to absorb growth in the labor force." In the months to come, HR leaders would be wise to continue their efforts to get ahead in a consistently competitive talent market.
Professional and Business Services Jobs Reach a 37-Month High
The professional and business services industry shone in May, with 88,000 positions added. This is the most positions added in this industry since April 2014. It's a positive indicator of the overall health of the U.S. labor market, as positions in professional and business services generally support other industries. This growth was in part bolstered by solid gains in the professional/technical services sector, with 35,000 jobs added. Additionally, management roles saw 7,000 jobs added. These jobs often have higher salaries, which could reveal an increased demand for highly skilled professionals, as well as growth in well-compensated roles.
Midsized Business Sees the Highest Job Growth
Midsized businesses experienced job growth of 113,000 new positions, while small and large private sector businesses added 83,000 and 57,000 jobs, respectively. The most important takeaway from these numbers for HR leaders is that the talent market will continue to be tight for businesses of every size.
While large businesses have often been believed to have an edge when it comes to scoring hires during periods of talent shortages, no organization will be immune to the challenges inherent in this job market in the months to come.
The U.S. Job Market Heats Up for Summer
Professional and business services sector is not the only strong area among U.S. industries. The construction industry added 37,000 positions, another indicator of multi-sector health. This increase may be normal, with the weather warm enough to break ground on new projects; however, it's also a remarkable increase from May 2016, which saw a loss of 13,000 positions.
With no signs of the competition for talent slowing down this summer, HR leaders should be ready to roll up their sleeves and continue to focus their efforts on recruitment and retention for the foreseeable future.
Stay up-to-date on the latest workforce trends and insights for HR leaders: subscribe to our monthly e-newsletter