Minimize Communication Barriers in a Global Workplace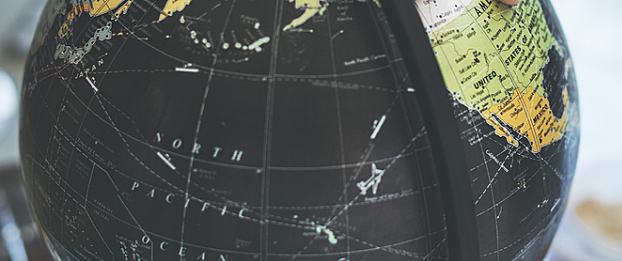 More people than ever before work in organizations that not only operate worldwide, but also virtually, meaning that the cycle of communication in a global workplace is often constant. Deloitte reports that 75 percent of HR and business leaders feel like the environment they work in is either complex or very complex. A major part of complexity involves communication across varied locations and diverse cultures.
The Cost of Misunderstandings
Misunderstandings can be costly. The inability to clearly understand the intent behind a message, or a directive, can lead to decreased productivity or errors that have a direct impact on the bottom line. Language barriers can compound these problems.
Dr. Wanda Gravett, core faculty for the School of Management program at Walden University, says the potential for these types of misunderstandings should be addressed early. "The merging of languages requires a clear understanding of the diverse cultures, beliefs and practices involved," she says. "Communication is nothing without a common understanding of the vocabulary employed, which can impact everything from employee buy-in to strategic business failures."
What can businesses that have been operating globally for years do to help alleviate misunderstandings?
Improving the Flow of Information
Janie Kliever is a content marketer with Crossover, a global talent marketplace that operates as an entirely virtual organization with about 2,000 partners across 100 different countries. Although a strong command of English is required for all team members, Kliever says additional steps have been taken to help the flow of information, which include:
Using multiple communication methods and tools like Slack, Skype and video conferencing
Hiring country managers (native residents) to aid in facilitating communication and provide localization within a global context
Prioritize a Top-Down Commitment to Communication
Sandra Coyle, founder of Coyle Communications, a firm that focuses on global communication, says organizations should start taking internal communication seriously and great communication starts at the top and should be modeled across organizations. "Having leadership provide clear, simple language communication in-person and via communications software consistently will have an enormous impact on the culture of a global workplace," she says.
In addition to the words used, of course, another important consideration is how nonverbal cues can impact understanding. This is where cultural differences can come into play.
Steps to Get Clear
HR professionals can play a pivotal role in helping global organizations address and alleviate misunderstanding created by the complexities of differing languages and cultures.
The following steps can help:
Recognize these issues exist and promote a culture of improvement and openness to the identification of communication barriers.
Open up conversations around any misunderstandings that occur. Encourage dialogue between employees at all levels of the organization. The fear of making mistakes can lead to silence, but open conversation can point to opportunities for improvement.
Consider the use of country managers in specific locations to help facilitate conversation.
Whenever possible, bring people together for discussion. Nonverbal cues and face-to-face interaction can play an important role in communication. In addition, opportunities to interact with people from other cultures can build relationships and break down barriers.
To facilitate better understanding, incorporate visuals into communications whenever possible.
Finally, there may be opportunity to introduce an entirely new language to the workforce. Jean-Paul Nerriere, who worked as a senior international marketing executive with IBM, developed his own simplified version of English called Globish in an attempt to address these issues. Globish, which he says is not a language but a tool, consists of just 1,500 words. Since 2004, Nerriere has sold more than 200,000 Globish textbooks in 18 languages, according to BBC.
Through awareness, understanding and focus, HR leaders can help organizations improve communication in a global workplace.
Stay up-to-date on the latest workforce trends and insights for HR leaders: subscribe to our monthly e-newsletter.