Midsized Businesses Help Boost the U.S. Job Market in April 2017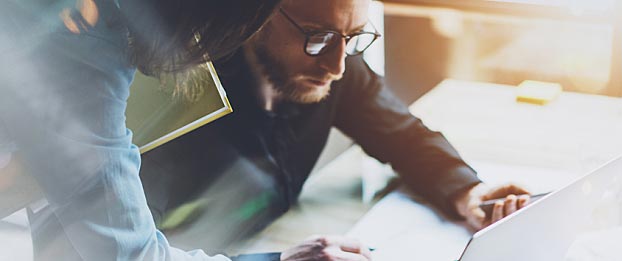 There were few positive or negative surprises in the U.S. job market in April 2017. Private sector employment increased by 177,000 positions, according to the ADP National Employment Report®. "Job growth slowed in April due to a pullback in construction and retail jobs," says Mark Zandi, chief economist of Moody's Analytics.
While the increase in private sector employment in April was lower than March's increase of 255,000 positions, this slight slowdown may not be a cause for concern. The decrease in positions added in the goods-producing sector could be a result of early hiring performed during unseasonably warm winter months. Additionally, Zandi attributes the modest retail hiring to increased competition from e-commerce retailers. After a strong first quarter this year, April's lower numbers are most likely no cause for concern.
Construction's Slight Turnaround Could Be Attributed to Weather Patterns
"The softness in construction is continued payback from outsized growth during the mild winter," says Zandi. Above-average temperatures in many U.S. regions could've bolstered the remarkable streak in the construction industry during the first quarter of 2017. With 3,000 positions added in natural resources and mining and 11,000 in manufacturing, there's little sign the goods-producing sector's recent health was an anomaly.
Midsized Businesses Boost Job Growth
Midsized businesses added 78,000 positions in April. Unlike large businesses that may be sensitive to international economic factors such as currency exchange, and small businesses that might struggle to provide competitive wages in a tight talent market, midsized organizations are diverse, and their recent streak is difficult to attribute to any overarching economic trends.
While midsized organizations showed no signs of difficulty adding to the payroll in April, organizations of all sizes would be wise to watch the U.S. job market in the months to come. The rapid-fire hiring that took place in the first quarter of 2017 could indicate that talent is at a premium, and wages could continue to rise to reflect a job market where demand is higher than the supply of talent.
The Service-Providing Sector Continues to Flourish
The service-providing sector added an astounding 165,000 jobs in April 2017. The professional and business services sector was a key contributor, adding 72,000 jobs. The main growth in this area was 53,000 positions added in administrative and support services. While it's certainly pushing the job market forward, this industry could be associated with temporary jobs that may not indicate future job growth in the economy.
Stay up-to-date on the latest workforce trends and insights for HR leaders: subscribe to our monthly e-newsletter.