How to Communicate the Value of the ACA to Employees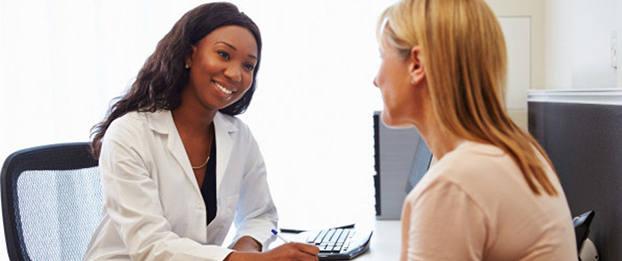 In most organizations, HR departments coordinate and manage employee benefits as well as communicate these benefits to employees. So HR leaders must not only communicate the details of employee benefits to employees, such as eligibility, participation and coverage, but they must also paint a clear picture of the value of those benefits to their employees. This can become more difficult with certain legislative pressures, such as the Affordable Care Act (ACA), and with rising costs of health care coverage. Despite these hurdles, HR leaders must still communicate the value of the ACA and ACA-compliant health plans to their employees, especially because it's often misunderstood.
When communicating the value of the ACA, HR leaders should inform employees that the offering of ACA-compliant health insurance is part of their full benefits. Some key benefits, rights and protections that demonstrate additional value are highlighted below.
Essential Health Benefits
There are 10 essential health benefits that must be offered with no annual or lifetime dollar limits on all small group health insurance plans, according to HealthCare.gov. Offering these essential health benefits across small group health insurance plans allows employees to compare different health insurance options that are consistent with their core benefits package. Additionally, the ACA has provided relief on out-of-pocket expenses with respect to these essential health benefits for all group plan sizes. For example, to avoid penalties, applicable large employers must offer plans that pay at least 60 percent of
the total cost of medical services for the standard population. Large group plans aren't required to offer essential health benefits; however, if large group plans offer these benefits, they must do so with no annual or lifetime dollar limits.
According to HealthCare.gov, the 10 essential health benefits include:
Ambulatory care
Emergency services
Hospitalization
Maternity and newborn care
Mental health services
Prescription drugs
Rehabilitative services and devices
Lab services
Preventative services
Pediatric services
Guarantee Issue
Under the ACA, certain types of health coverage must be provided on a guaranteed issue basis, according to the Congressional Research Service. Thus, pursuant to the ACA, no one can be denied major medical health insurance for health reasons, age, gender or other factors as long as the employee is a qualifying U.S. citizen. Individuals cannot be denied coverage for any reason other than failure to pay premiums. Further, individuals must be allowed to renew their health insurance despite any health conditions. Although an individual cannot generally be denied coverage, the cost of insurance may vary based upon tobacco use, age, family size and geography. Despite this, individuals may not be charged more for coverage based upon claims history, gender, occupation and pre-existing conditions.
Preventative Services
If provided in-network, preventative care must be provided with no out-of-pocket costs whether the individual's deductible is met or not, according to the Department of Health and Human Services. Preventative services include 19 services for adults, 23 services for women and 30 services for children. These services include immunizations, blood pressure screenings, mammograms and developmental screenings. For the most part, the screening or vaccination itself is covered with no out-of-pocket costs. However, the associated office visit might be subject to cost sharing. The group health plan will determine associated services.
These benefits, rights and protections provided under the ACA give employees additional coverage and services, many of which have limited or no cost sharing. Many employees do not know that these services and protections are available to them. Thus, with the confusion surrounding the ACA, and the lack of information on these additional services provided by the ACA, HR leaders should educate their employees about these benefits. This training is vital for employees so they can gain a greater understanding of how to take advantage of these additional benefits, rights and protections, many of which go unrecognized and unused.