Address Pay Equity at Your Organization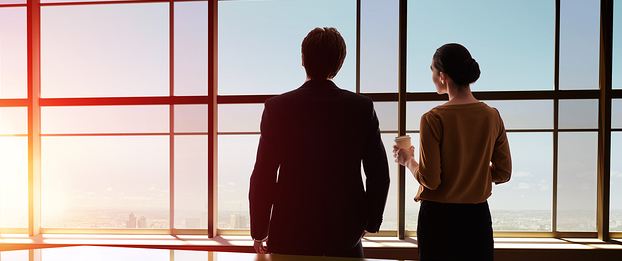 Pay equity has become a top consideration for employers — and it's not just for compliance reasons. As organizations put new systems in place for tracking and assessing pay equality, it opens up room for potential self-examination and can help organizations determine where they stand in relation to equitable pay, which can be a vital part of attracting top talent.
Addressing Pay Equality as a Social Mandate
Brands like Google, Apple, Staples and others are making headlines for spearheading initiatives within their own organizations. Here's a closer look at why addressing pay equality is valuable part of your organization's recruiting and retention plans.
Adjusting pay inequality may be more than just a compliance issue — it may also be part of an organization's larger social mandate and have a positive impact on the economy. McKinsey & Co. reports that addressing pay inequality for men and women could add $12 trillion to the economy alone. Employers must also consider pay equity in other categories, including race-based inequality. The Economic Policy Institute has found that gender-based pay inequality, for example, is a major issue. According to the ADP Research Institute® report, Are Employers Paying Their Employees Equitably?, men make 28 percent more than women across all industries.
Compliance Is an Opportunity for Self-Assessment
With new Equal Employment Opportunity Commission (EEOC) regulations, larger organizations are beginning to track and report additional data to the government related to roles and hours worked. Businesses with 100 or more employees, or those with 50 or more employees and federal contracts, will begin reporting 2017 data in March 2018, according to the EEOC.
According to ADP, EEOC compliance provides an opportunity to, under the advice of counsel, gather the necessary information to conduct an audit related to pay equity and gender and race. The steps include working closely with the firm's attorneys, closing gaps in data, conducting privileged self-audit, taking steps to address inequities if they're discovered and evaluating existing systems to make improvements over time.
4 Steps to Address Pay Equality at Your Organization
To get started, businesses can take these four steps.
1. Conduct an internal assessment
Consult your counsel and consider whether conducting a pay scale assessment is right for your organization. Start by ensuring you've gathered the necessary information to conduct this assessment, and determine in partnership with your counsel how to move forward.
2. Consider banning asking about past compensation during hiring
Certain cities and states have moved forward with laws that prevent employers from asking about a candidate's past salary. Employers can adopt a similar policy and tie compensation to the responsibilities of a specific role, a candidate's qualifications and performance.
3. Develop a pay scale structure
One strategy that firms are using to make payroll less subjective is using detailed guides to determine the salary for roles. In addition, businesses are reducing the amount of latitude that managers have on payroll discretion.
4. Educate your managers and hold them accountable
Open discussions about pay equality should be part of management training. In addition, provide training on the implicit biases that can impact hiring. Finally, hold managers accountable for ensuring pay equity in their departments in connection to starting salaries, annual increases and performance incentives.
Businesses are increasing their tracking and reporting of data in connection with the EEOC changes. This data can provide critical insights into how they're performing on issues related to pay equity. "As companies compete to attract and retain the best talent, a strong commitment to pay equity is good for business," ADP reports.
Stay up-to-date on the latest workforce trends and insights for HR leaders: subscribe to our monthly e-newsletter.