The Goods Producing Sector's Contribution to Total Job Gains Doubles in One Year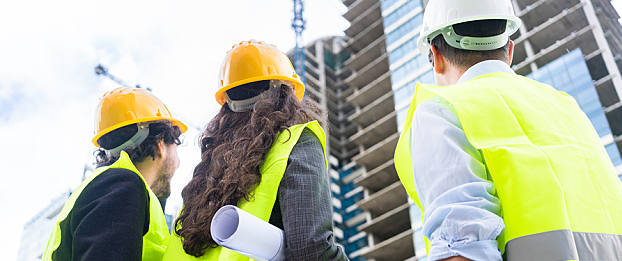 There is remarkable, multi-sector health in the U.S. labor market. Private sector employment increased by 263,000 jobs in March 2017, according to the National Employment Report® (NER).
"The gains are broad-based but most notable in the goods producing side of the economy including construction, manufacturing and mining," says Mark Zandi, chief economist of Moody's Analytics. Indeed, the first quarter of 2017 delivered three months of revived contribution to total job gains from the goods-producing sector.
How the Goods-Producing Sector's Contribution Has Evolved in One Year
In March 2016, no positions were added in the manufacturing industry, according to the National Employment Report. The stagnation in manufacturing and overall struggling goods-producing sector was partially attributable to a strong U.S. dollar and weak global demand for U.S. goods. This March, the goods-producing sector added 82,000 jobs, representing 31 percent of total hiring. In just one year, this once-struggling sector has overcome adverse trends and is beginning to appear healthy.
Why Is the Goods-Producing Sector Recovering?
March is the third consecutive month of positive employment for manufacturing, construction and energy firms. To date, a total of 264,000 goods-producing jobs have been added in 2017.
As a result, there is growing confidence that manufacturing and energy could be facing a recovery, not a few months of anomalous growth. WStreet reports that the data on building and manufacturing are impressive and points to solid growth, but this surprising trend "can't be answered with soft or hard data."
It remains to be seen whether this trend represents the long-awaited arrival of higher paid, skilled jobs in manufacturing as organizations adopt artificial intelligence (AI) and internet of things (IoT) technologies, or whether global demand for U.S. goods is growing.
What's Ahead for U.S. Job Growth
U.S. hiring is strong in both services-providing and goods-producing sectors. While two industries experienced a decline in March 2017 — education and information — these drops in hiring aren't necessarily representative of concerning trends.
While broad-based labor market gains are a positive trend for the overall economy, the tight talent market could grow even more challenging for HR leaders. As talent faces no shortage of opportunity in multiple industries, rising wages and skill shortages could be on the horizon as employers compete for top talent.
Stay up-to-date on the latest workforce trends and insights for HR leaders: subscribe to our monthly e-newsletter.