OSHA and Human Resources: New Requirements for Recording Workplace Injuries and Illnesses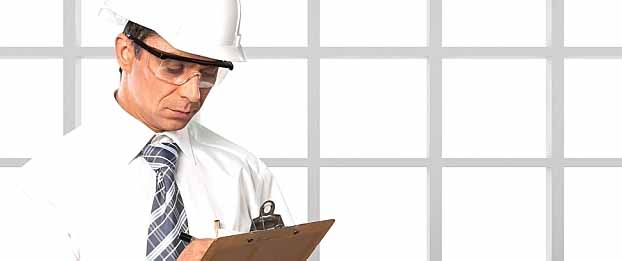 On December 29, 1970, the president signed into law the Occupational Safety and Health Act of 1970 to ensure safe working conditions for Americans by establishing industry standards, training and education, reports the DOL. The Act created the Occupational Safety and Health Administration (OSHA) to regulate employers' equipment and facilities. Although OSHA impacts workplace safety, OSHA and human resources interact as well, as employee safety supports the effective function of an employer's overall operation.
The New OSHA Regulations
On May 12, 2016, OSHA issued final regulations setting forth how certain employers will submit employee injury and illness data to OSHA, according to the DOL. Although most employers already keep internal records on such work-related injury and illnesses, the rules change the format of how information is reported, so that it is easier to make public. OSHA now mandates that certain employers electronically submit this information annually. Some parts of the new regulation (such as anti-retaliation provisions) were effective April 1, 2016, with enforcement delayed until December 1, 2016. The electronic reporting provisions are phased in based on an employer's size and industry.
So what do HR Leaders need to know about the new OSHA requirements for recording and reporting workplace injuries and illnesses?
Employers Affected By the New Regulations
Although an organization's safety office may be in charge of OSHA filings, many smaller organizations don't have division of such responsibilities. Instead, OSHA responsibilities may fall to HR departments. In fact, many small HR departments may not even be aware that their organizations are impacted by these new regulations.
Organizations with 20-249 employees in certain high-risk industries — such as specialized freight trucking, psychiatric and substance abuse hospitals and elderly care facilities — must electronically file OSHA's Form 300A (Summary of Work-Related Injuries and Illnesses) by July 1, 2017, and then again by that date in 2018, according to the DOL. Starting in 2019, these organizations must electronically file these forms annually by March 2.
Organizations with more than 250 employees must electronically file OSHA's Form 300A by July 1, 2017, and all other required data on Forms 300A, 300 (Log of Work-Related Injuries and Illnesses) and 301 (Injury and Illness Incident Report) by July 1, 2018. Like smaller organizations, in 2019, these organizations must electronically file all required data annually by March 2.
How Anti-Retaliation Provisions Could Impact HR Leaders
Under the new regulations, employers must notify workers of their right to report work-related illnesses and injuries without fear of any retaliation from their employer. This can be satisfied by posting the OSHA-notice poster, already required by law.
Further, employers should have a policy in place that isn't unreasonably burdensome and doesn't deter employees from reporting such illnesses or injuries. For example, the DOL notes that employers may not discipline employees for failing to report injuries or illnesses before such employees realize that they have a work-related injury or illness that they're required to report, or for failing to report immediately if the employee is incapacitated because of the injury or illness.
These "anti-retaliation" provisions were effective Dec. 1, 2016. Although many employers may have safety departments in charge of maintaining certain OSHA industry standards, retaliation issues could be the responsibility of HR leaders and their departments.
3 Options for Electronic Submission
Employers can submit illness and injury data on a secure website that offers three options for such submissions. First, employers may manually enter the data into forms on the website. Second, employers may upload a CSV file, processing either single or multiple organizations. Third, employers may transmit data using an application programming interface (API), if those employers use automated record keeping systems.
HR leaders should coordinate with other departments within their organization, such as safety or operations, to confirm compliance with filings, employee notices and anti-retaliation issues mandated under the new OSHA regulations. Further, cross-checks with employee manuals and other internal policies and procedures should be made to comply with the OSHA regulations, as well. It will remain critical for HR leaders to keep their ears to the ground going forward as OSHA and HR functions could become even more entangled as we move forward with more regulatory requirements.