5 Ways to Manage Employee Recognition Through Generations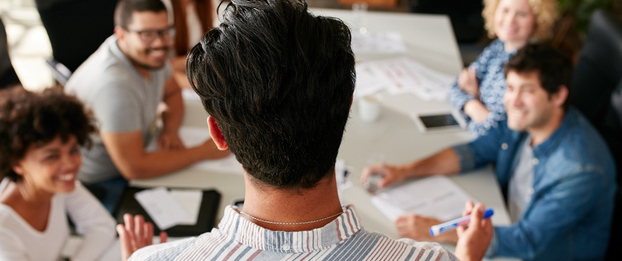 Regardless of gender, generation or geography, employees value recognition.
Employee recognition is one of the most effective ways to raise employee morale, and it can lead to enhanced productivity, retention and engagement. Employee recognition through generations is a key concern for HR leaders managing teams where four generations are working side by side.
A recent ADP Research Institute global study of engagement highlights the importance of employee recognition when it comes to engagement and retention. The report measured conditions that lead to greater engagement at the team level, focused on four key factors: mission, expectations, job-fit, recognition and growth.
As the report suggests, regardless of gender, generation or geography, employees value recognition and want to be appreciated for a job well done.
"One of the main reasons employees leave their jobs is lack of appreciation or recognition," according to the report, suggesting that, "Team leaders can directly affect change for employees by providing timely recognition, which will have a positive impact on engagement."
Employee Recognition and Generational Differences
One of the biggest challenges for developing a company-wide employee recognition program is that different individuals are motivated by different incentives. Generational differences provide a useful lens through which to understand what employees find motivating. Certain factors — such as financial incentives and praise — are universally appreciated. But how much they matter may change for different age groups.
Different generations respond better to different types of workplace rewards. When it comes to verbal recognition, baby boomers prefer a more formal setting in front of their peers, like receiving a plaque at a ceremony.
Millennials do not need the same fanfare but they expect more immediate and frequent praise. This is a key point for retaining millennials, who, according to a 2019 Deloitte survey, are more likely to leave a job they found dissatisfying—with 49 percent saying they would quit their current jobs in the next two years if they had a choice.
For rewards, baby boomers appreciate cash the most, especially as they approach retirement. Millennials lean more towards experiences than cash, like the chance to go to a special industry conference or tickets to an NFL game. Gen Xers rated more time off as their preferred reward over cash, plaques, and merchandise. Fine-tuning your program to generational preferences, both in terms of rewards and timing of recognition, could make it more effective.
When applied systematically, employee recognition can help your business achieve its recruiting goals. Here are five employee recognition strategies that should help you connect to your multigenerational employees.
1. Gather Data on Recognition by Generation
Data should be the first step in crafting a plan. Fortunately, you can leverage research tools and software to sort and collate internal data and compare it to benchmarks from various generations, firm sizes and industries in order to get a better understanding of what factors influence engagement.
This can be a critical component to achieving effective employee engagement, as experienced by Heritage Bank Vice President, HR Operations and Insights Manager Shannon Carson, an ADP customer.
"ADP helps Heritage win the war for talent," she said, "[our] employees are our number one asset, and we have this particularly competitive industry in the Pacific Northwest and in banking in particular."
A single, integrated platform, with the ability to produce accurate data reporting for long-range strategic planning helps Heritage to attract and retain employees in a competitive industry.
2. Encourage Management to Account for Generational Differences
One area that greatly influences employee recognition is in day-to-day management styles. While a formal program has a role in management, it's also key to educate your HR team and managers on different needs. Ask your managers to think about how recognition can be modified for interaction with a staff of varying ages.
3. Embrace the Basics
While there may be some variation between generations, certain aspects of successful employee recognition programs transcend age, including market competitive compensation, generous benefits and verbal recognition from managers and colleagues. Engage all your employees through financial incentives and praise for a job well-done.
4. Ask Employees for Feedback
Every business has a different culture and unique needs. Gathering insight about your team, their priorities, current recognition programs and any opportunities for improvement can help you shape a customized road map to improve your organization's employee recognition strategies.
5. Invest in Enterprise-Wide Programs
Ultimately, employee recognition must be a core element of your organization's culture. From periodic salary increases to annual performance awards, company-wide programs make it possible for businesses to recognize their team's contributions at scale. So in conjunction with your generational efforts, you should still work to develop a company-wide approach that embeds itself into your culture and is a constant source of connection to employees of all ages.
One way to achieve this, particularly for Millennials and next generation employees, is through easy-to-access mobile applications.
Managing employee recognition through generations is a challenge facing today's busy organizations. HR leaders can create effective strategies to handle key questions by focusing on what motivates different employee segments, how data can improve recognition delivery and what steps can be taken to instill employee recognition into your organization's DNA.
To find out more about how factors that impact employee engagement, download the ADP Research Institute's Global Study of Engagement.