5 Steps to Transform Employee Benefits Into a Business Asset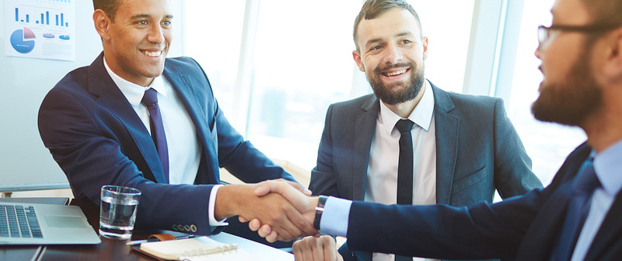 This article was updated on July 10, 2018.
Employee benefits should be a cornerstone of your compensation, recruiting and human capital management strategy. As talent markets tighten and businesses look for new strategies to attract and retain the best, benefits will move into the spotlight. From developing the infrastructure needed to offer world-class benefits, to ensuring your employees understand the value of benefits packages, there are several strategies your HR team can use to garner results. Here are five steps that enterprise HR leaders can take to transform benefits into a business asset.
1. Invest in Technology That Supports Benefits
Employee benefits are more tech-driven than ever before. From providing instant access to information and self-service capabilities, to the reporting prowess needed to meet compliance demands, it all starts with the right tech system. Innovative enterprises are leveraging cloud-based technologies and specialized human capital technology management solutions to support benefits. With the rising threat of cyberattack, there's also an increasingly urgent focus on ensuring that employee information remains safe and secure. Investment in the right tech foundation helps to ensure that businesses are able to deliver on the rest of their benefits strategy.
2. Meet the Compliance Challenge
Benefits compliance is one of the biggest challenges facing large organizations today. Failing to understand and comply with benefits regulations can be expensive, sometimes costing firms hundreds of thousands, or even millions, in fines.
According to the ADP Research Institute® report, Transforming Benefits Into a Business Asset, nearly half of businesses don't know how many fines they incurred for violations or what it cost their organization. In order to leverage benefits as an asset, it's critical to stay up-to-date on changing legislation around employee benefits. Beyond this, your organization's payroll and HR systems should be aligned to provide the most accurate information and reporting possible. Finally, HR leaders should make it a priority to maintain consistent communication with senior executives on the risk that noncompliance poses to the bottom line and why maintaining compliance must be a strategic priority.
3. Address Multigenerational Needs
A multigenerational workforce can be one of HR's biggest challenges, and this may be most obvious in an area like benefits. For example, the benefits that a Generation X employee with a large family is interested in vary from that of a single millennial recruit just out of college or a baby boomer approaching retirement. Global Trends reports that leaders at Vox Mobile in Cleveland, Ohio, created a flexible benefits menu catered to their different demographics. For example, they have found that recent graduates care about perks such as funding their LinkedIn accounts, and the organization's millennial leadership team is focused on issues like their 401(k) match. The Society for Human Resource Management reported that PricewaterhouseCoopers helps its employees with student loans, offering payments of up to $1,200 annually. As a result, HR leaders should think about a strategy that allows them to address the needs of multiple generations, as well as perks that will appeal specifically to in-demand workers.
4. Focus on Communication
According to the ADP report noted above, just 9 percent of HR professionals believed that their teams were knowledgeable about their benefits. Organizations that invest in developing an effective benefits strategy need to put together a communication plan that helps employees understand the value of their plans. To do this, HR leaders can take these steps:
Provide plan information in different formats, such a comparison charts, videos and more in-depth text based resources
Experiment with visuals, infographics and personas to help your employees make smart choices
Create a year-round benefits communication cycle and proactively start conversations before open enrollment
Offer direct support, answer questions or give on-site presentations with program representatives
5. Leverage the Benefits Advantage
When each element of your overall benefits strategy works seamlessly together, it presents a significant advantage for your organization. Excellent technology, strong communications, an effective compliance strategy and good communication leads to a competitive program that becomes a positive reputation in the market. Use your benefits package to your advantage by:
Communicating the value to your existing employees to increase engagement, loyalty and retention
Using your benefits package to make your overall compensation package more competitive to attract top talent
Offering nonmonetary benefits that carry weight with talent to contribute to the bottom line
Employee benefits are an important part of your enterprise compensation puzzle. However, many businesses fail to follow a cohesive strategy or develop a strong benefits platform. Invest now and systematically turn your benefits offerings into a competitive advantage.