Why You Need a Robust Compensation Plan to Attract Top Talent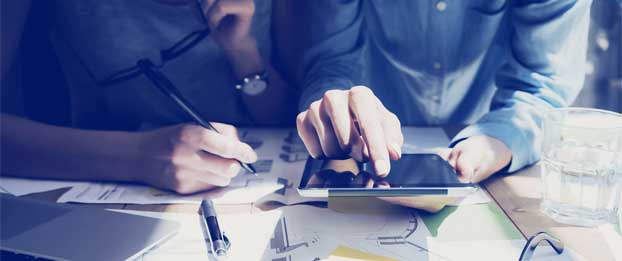 Having a robust compensation plan in place to attract, engage and retain your top talent is key, especially as the market for top talent heats up in areas like IT, engineering and data analysis. Not having the skills your firm needs in this fast-paced, digitally transformed business landscape could be a strategic and operational nightmare, whereas good, strategic workforce planning can keep your organization growing with the talent you need.
Today's Biggest Challenge for Employers
You're likely to lose productivity when your talent goes out the door and, simultaneously, you're likely to lose market share when your competitor has more talent to grow. According to a study conducted by The Economist Intelligence Unit (EIU) and supported by the ADP Research Institute® report, Strategic Drift: How HR Plans for Change, finding and retaining high-potential employees will be the greatest hurdle employers face, and job-hopping will continue to be a progressively costly issue. According to this study, 76 percent of business leaders say "the market for skilled talent will become tighter," and 69 percent believe wages will increase in order to attract and retain the best talent.
Attracting and Keeping the Talent You Need
Unsurprisingly, there aren't simple answers when it comes to retaining talent, nor is it simple to place a precise value on human capital. Strategic Drift: How HR Plans for Change reports that 76 percent of organizations will be proactively doing more to find new internal opportunities for their talent, and 72 percent will be investing more in training and seeking to improve their organizational culture. Many businesses are also turning to their compensation plan as a talent retention tool, with 72 percent of respondents moving to increase pay and benefits for top talent. Moreover, as firms find gaps in areas where they need talent the most, 69 percent are changing pay and benefits plans to attract new candidates.
Your Compensation Plan Matters
There's no free lunch when it comes to balancing labor costs versus the need to attract and retain top talent. According to the Strategic Drift report, the top three concerns of business leaders are recruiting skilled employees, retaining experienced employees and rising labor costs. Can you attract and retain top talent without offering them a competitive compensation package? Not likely. Talent could simply assume that you'll offer competitive compensation, and then analyze the nonmonetary benefits you offer, such as training, development opportunities, flexible benefits, support for remote working, a great culture and more. According to Deloitte, if you don't offer these benefits, they could leave — especially millennials. "Pay and financial benefits drive Millennials' choice of organization more than anything else," notes Deloitte.
What Happens When You Lack Talent?
While HR leaders and the C-suite may balk at paying more for talent, it's simply a necessary investment for your growth. "Many companies will have little choice but to look for experienced specialists in areas that are new to them or that they need to use more heavily," according to the Strategic Drift: How HR Plans for Change report. "That will certainly force wages up in some sectors and is going to require HR departments to become flexible and able to react rapidly to market shifts."
Talent drives your success, which means paying more will likely be a worthwhile investment. When you lack talent, your operations could suffer and your strategic vision may narrow to the limited capabilities you have. Investment in talent via your compensation plan and strategic workforce planning isn't just an HR or financial imperative, it should be a strategic company-wide initiative that unleashes your growth opportunities.