Wellness Programs Are Out, Well-being Initiatives Are In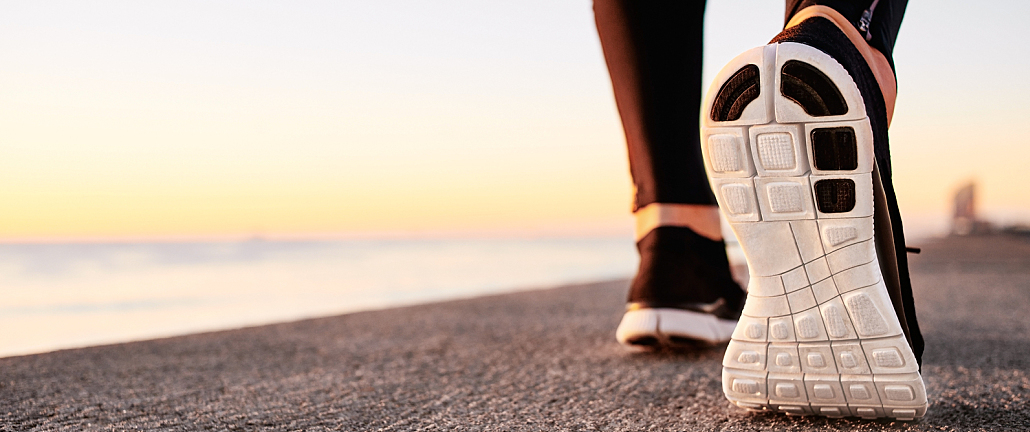 With increasing frequency, U. S. employers are turning wellness programs — which traditionally focused on health and fitness — into employee well-being initiatives. Also called health and productivity programs, these well-being initiatives modify existing programs in order to include services, incentives, activities and other initiatives designed to boost employees' overall well-being.
According to Sandy Asch, a principal at Alliance for Organizational Excellence, the driving force behind improved programming is a new concept of well-being itself. Rather than focusing on physical well-being alone, an employer's understanding of its workforce's "well-being" should expand to include elements such as mental health, emotional health, financial security, professional fulfillment and social connectivity.
Should your business adopt a well-being inititative? Most likely, the answer is yes. Here's why:
Employee Well-Being Initiatives Reduce Costs
A workforce of people that maintain good health and lifestyle behaviors directly reduces costs. It "lowers medical and disability claims, and reduces unplanned sickness, absence and lost productivity," according to the 2015 Towers Watson study, "Capturing the Value of Health and Productivity Programs." Towers Watson's research demonstrates that in U.S. organizations highly effective employee well-being initiatives have:
Reduced health care costs by more than $1,600 per employee
Resulted in fewer lost days due to unplanned absences and disability
Increased the organization's benefits savings by an average of more than 30 percent, when combined with related savings on health care costs
Reduced health risks in some areas, e.g. tobacco usage
Lowered voluntary turnover rates
Globally, employers with highly effective programs reported "34 percent higher revenue per employee and market premiums that are 20 percentage points higher than low-effectiveness companies," according to the study.
How to Implement a Successful Employee Well-Being Initiative
The benefits of implementing a highly effective employee well-being initiative are manifold, but how do you design a program at your enterprise that will be a success? Though each initiative should be tailored to your organization's culture, size and needs, here are key elements that can be implemented across the board.
Drawing from Quantum Workplace's 2015 study, "Health and Well-being Benefit: What do Employees Want?", here are 10 guidelines for implementing a successful employee well-being initiative:
Position the C-Suite as Well-Being Leaders. C-suite leaders must be accessible, and their participation in the well-being initiative must be visible. The C-suite must also actively encourage others to participate. Quantum's data shows that when leaders' caring about workers' health and well-being appears authentic, employee engagement skyrockets.
Make Use of All Communication Methods. Email overload is rampant for most workers, so opt for fun alternatives through social media. Communication should be simple and engaging; consider adding an emotional element, such as having key players share their success stories.
Start Strong. First impressions are lasting, so make sure roll-out is a success. Keep the initiative easily accessible (e.g., one click from the Intranet), and make registration simple and seamless. Ensure that your C-suiters and managers are the first to sign up, so they can credibly stoke their teams.
Highlight the Community. Your employees chose your organization's team, culture and community for a reason. Bring those elements into the new initiative by building off of activities that are already fresh, fun and relevant to your workforce. Include volunteering, and demonstrate the broader meaning and teamwork it builds.
Provide Meaningful Incentives. What motivates your employees? Recognition? PTO? Cash? Try to understand what's going to work for everyone. What works best may vary by employee type or location.
No Cookie Cutters. This is your initiative, so make it unique. Design it to emulate your brand and vibe, and blend the familiar with new and inspirational elements. The initiative should look and feel like it's coming from within. Do this, and people will adopt the initiative organically.
Keep It Fresh. Give your people a reason to come back, and you'll achieve sustained engagement. Aim for at least five challenges a quarter, and make sure there's something for everyone.
Build a Network of Champions. Online communication is powerful, but there's nothing like a personal connection. Recruit a coterie of employees who are passionate about everyone's well-being. Give them the tools to catechize the program, and then publicly recognize their leadership.
Know What Works. Change What Doesn't. Initiatives don't succeed without consistent evaluation. The power of your initiative rests in setting measurable, relevant objectives — and then regularly tracking metrics and incorporating changes where necessary.
Share Your Story. Once you see positive outcomes from your wellness initiative, shout from the mountaintops. It helps justify your investment and highlights the HR department's innovation. Best of all, it spurs a virtual cycle of engagement from your people. Peer testimonials personalize your program and turn skeptics into believers. It may even help attract new talent to your organization.