National Deaf History Month: An Opportunity to Reflect on Disability Employment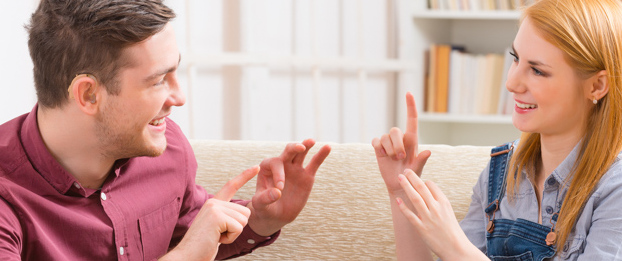 This article was updated on July 26, 2018.
Disability employment has been the focus of much attention over the past several years as employers recognize the growing diversity of the markets they serve and the increasing competition for highly skilled workers in a variety of fields. National Deaf History Month will be celebrated from March 13 to April 15 in an effort to focus on several key dates for the deaf community, according to the National Association of the Deaf:
March 13, 1988 — the Deaf President Now protest, commemorating the year that Gallaudet University hired its first deaf president
April 8, 1864 — the signing of the Gallaudet University charter by Abraham Lincoln
April 15, 1817 – the establishment of the American School for the Deaf
U.S. Legislation and Regulations Protecting Employees With Hearing Disabilities
The most sweeping legislation that addresses the rights of those with disabilities, including the hearing impaired, is the Americans with Disabilities Act (ADA), a federal law that forbids discrimination against people with disabilities. According to the Equal Employment Opportunity Commission (EEOC), employers with 15 or more employees, and state and local government employers, are covered by Title I of the ADA, which addresses the following:
When employers can ask applicants about hearing impairment
The types of accommodations hearing-impaired employees might need
How employers can help protect hearing-impaired employees from harassment
It's important for employers to understand which laws impact them and to ensure that their disability employment actions are compliant. There are also some tax incentives available to employers that hire people with disabilities. Beyond compliance, though, establishing an inclusive environment for all employees can positively impact engagement and productivity.
Standout Organizations Accommodating Deaf Employees
According to the Hearing Loss Association of America (HLAA), about 20 percent of Americans have some degree of hearing loss — 60 percent of these adults are in the workplace or in educational settings. In the workplace, as hearing loss increases, compensation drops, reports HLAA. Employers have an opportunity to address that by making it a priority for all employees with hearing disabilities to have the tools, resources and support available in order to be successful.
There are stellar examples of organizations, large and small, that are being proactive in ensuring a welcoming and inclusive environment for hearing-impaired employees. One, for instance, is Fox Automotive Group in Rochester Hills, Michigan. According to Michigan Radio, General Manager Rick Hodges uses American Sign Language to interpret for staff, customers and the public. Other businesses known to hire deaf people include Boeing, Goodwill and Sprint, according to Ranker.
What Your Organization Can Do
There are a number of ways that employers can accommodate their hearing-impaired employees. For example, consider bringing in American Sign Language interpreters where possible for workplace meetings and communicate via email, text or instant messaging. For hearing-impaired employees who are participating in teleconferences, you could also employ a video relay service. You should also also provide guidance for employees to effectively communicate with hearing-impaired employees, such as maintaining eye contact and enunciating clearly.
There are two mains reasons why HR leaders should increasingly challenge themselves to attract and retain these high-caliber employees — casting a wide net that incorporates disability employment is the right and compliant thing to do, and it's proven to be beneficial from a business perspective. HR leaders have an important role to play in helping to educate their employers about the benefits and opportunities of being proactive in finding, recruiting and providing accommodations for hearing-impaired employees.