Education and Health Care Employment Opportunities Could Continue to Thrive in 2017 and Beyond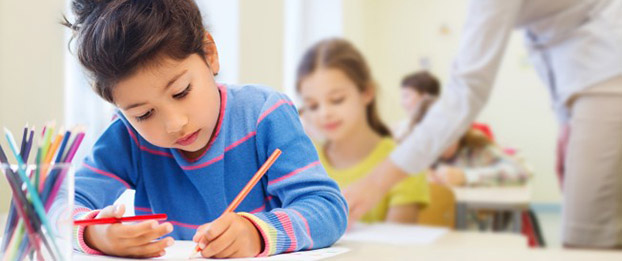 Employment in the health care and education industries continues to grow and is likely to remain robust in the year to come. According to the ADP® Workforce Vitality Report Q4 2016 (WVR), the education and health care industries exhibited a strong reading on the Workforce Vitality Index, a composite reading that takes into account wage growth, employment growth and other factors, increasing 5.6 percent year over year. This is ahead of a 4 percent growth trend of all industries combined.
Further, in Q4 2016 the sector saw an increase in wage growth by 3.9 percent among individuals employed full-time for at least one year, while full-time workers switching jobs saw a 6.3 percent increase in wage growth.
What's driving these increases in the education and health care industries, and will the trend continue going forward?
Educators in Demand as Child Population Grows
Education continues to be the foundation for high-demand jobs in special education, science, technology and mathematics. Further, demographic trends continue to drive demand for education professionals. ChildStats.gov estimates that there are 73.8 million children in the U.S. between infancy and age 17. That number of school-age children is expected to continue to increase, reaching more than 76 million by the year 2030. This is a dramatic increase when considering that, in 1950, the educational system served just 47.3 million children in the same age range.
As a result, the Bureau of Labor Statistics (BLS) estimates that the field will grow 8 percent between now and 2024. Opportunities exist for public school teachers, teachers aids, administrators, counselors and individuals working in alternative education settings including private schools.
Growth in Health Care Comes From a Range of Factors
Positions in health care will continue to grow at about 19 percent through 2024, adding approximately 2.3 million new jobs to the labor market, according to the BLS. The demand in health care is driven by several demographic factors, most notably aging baby boomers.
Pew Research Center states there are about 74.9 million baby boomers and approximately 28 million individuals who are part of the older silent generation. As individuals age, they face a variety of health challenges, which creates the need for more resources in a variety of settings, from routine care to hospitals and nursing homes.
Other health challenges drive need for care across generations. According to the United Health Foundation, the percentage of the American population that's obese increased from 11.6 percent in 1990 to 29.8 percent in 2016. During the same time, diabetes increased from 4.4 percent to 9.9 percent. An increase in certain health conditions that require frequent checkups, medication and oversight — as well as the efforts needed to combat preventable diseases through behavior change — is also likely contributing to the increased demand in health care.
While health care and education are both subject to economic and political influences, the increase in wages and employment in the ADP and BLS data suggests that these jobs will continue to grow. With large segments of the population requiring access to educational and health services, employers in both fields will likely continue to see demand to keep adding employees. At the same time, health care employment in particular will continue to see a talent shortage that will continue to drive up wages as employers work to attract staff and retain employees.