The Top 4 Talent Management Trends You Should Watch For in 2016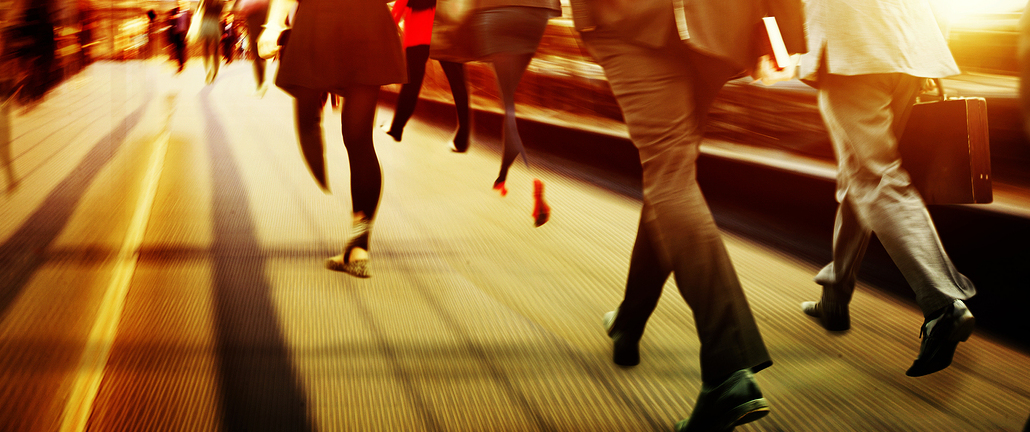 As companies prepare for the year ahead, business leaders and HR professionals might want to consider four key talent management trends in 2016:
A rethinking of the annual performance review;
Improving corporate culture and employee engagement;
Finding new methods to source talent;
Using analytics to drive better talent decisions.
1. A new approach to performance reviews
The biggest trend that I see for 2016 will be more companies revamping their annual performance review process.
Whether that means entirely eliminating annual reviews or just rethinking how often the performance conversation occurs, more companies will take a critical look at whether their current process is most efficient at meeting their business goals.
In the past year, companies such as Deloitte, Accenture and Adobe replaced annual reviews with systems that track continuous feedback on performance throughout the year. These companies are placing more emphasis on capturing insights derived from meaningful daily interactions between managers and employees to provide ongoing and timely feedback.
That is not to say that traditional performance reviews are a thing of the past.
While some large enterprises have changed their review process to eliminate the annual review, it will probably be a while before we see many small and midsized companies follow suit. These companies may drive toward sharing feedback more often, but there will likely continue to be a recorded event that happens with some regularity.
At the end of the day, every company should develop their own system to ensure they are maximizing employee engagement and driving business success.
2. Culture, culture, culture
According to research by Deloitte Consulting Principal Josh Bersin, only 13 percent of employees worldwide are "highly engaged" in their jobs.
As more Millennials enter the workforce, with different expectations about their tenure, companies are realizing that engagement is critical for retention. In the past, employees often started and ended their career at the same company; today, they are looking for jobs that will foster their career growth and fit in with other aspects of their lives.
Since employee engagement is strongly connected to productivity, profitability and customer satisfaction, more companies are focusing on ways to improve engagement. A key way to engage employees is helping them understand how their role supports and advances the overall business strategy.
If employees feel their work contributes to the success of the company, they are going to feel more engaged. Engaged associates also feel they are growing and continuing to learn, and see opportunity for career advancement.
Engagement goes hand in hand with corporate culture because if employees are not a cultural fit with your organization, they tend to also not be engaged.
Companies of all sizes need to define their corporate culture, clearly articulate it to employees and then hire to it. Even if a candidate's resume contains all the desirable skills needed for a position, a lack of "culture alignment" may translate into a candidate having a reduced chance of success.
Some ways we're seeing employers of all sizes foster their culture and increase employee engagement is through activities that promote wellness, such as company-wide fitness challenges, and regularly keeping employees informed of company news via articles and videos on an associate portal.
3. Sourcing talent with technology
In today's world, job seekers are getting their information about various jobs and companies online. According to a Pew Research Center report, among employees looking for a job in the last two years, 90 percent searched online and 84 percent applied that way.
In order to attract Millennials, employers will continue to focus on social media. With sites like LinkedIn and Glassdoor helping to make some aspects of corporate culture more transparent, employers may want to review their social media presence and consider whether they want to contribute to the social conversation about what it's like to work for their company.
Using social media to connect with candidates and spread the word about job openings is also vital.
It's no longer enough to post a job requisition on a job board and hope qualified candidates apply. Recruiters need to pursue passive candidates.
One way to do this is to identify external thought leaders who are actively contributing to the conversation about your industry on social media. Another avenue is to leverage your internal brand ambassadors – those employees who have large personal social networks and are positively promoting your corporate brand.
These employees can help get your brand noticed by passive candidates who would not have considered your company's job openings had your ambassadors not put them on their radar.
4. Getting on board with analytics
While many HR practitioners still may be intimidated by analyticsperformance, HR leaders from midsized companies are starting to realize that analytics can better inform their talent decisions.
When employers adopt a more data-driven approach to how they attract, engage and retain highly qualified workers, they reduce the risk of new employees not performing as expected. Benchmarking can provide insight into the compensation packages that are more likely to attract top candidates, and analytics can help identify where talent can be tapped.
Analytics can also point to which sources not only may fill the job openings quicker, but those that may enable a company to find quality hires who are more likely stay with a company five or more years down the road.
As the job market heats up, HR leaders need to continue to adapt to the most effective methods for recruiting, engaging and retaining top talent.
Start the New Year by refining your talent management strategies to strengthen your existing talent and grow your future workforce!
This article is reposted with permission from TLNT where it previously appeared by Linda Mougalian.