Designing a talent strategy for corporate success doesn't happen accidentally. It must be carefully thought out. In recent years, many management theorists have concluded that talent strategy is one of the prime determinants of corporate success. CHROs have a lot to prioritize when it comes to their department, including finding the right people in the right places, assembling the best team, establishing dynamics, inspiring the right culture and encouraging employee engagement.
But what is the most important?
Understanding the Business
Most CHROs are masters at understanding people, but that isn't enough to make your business successful. The first thing that a leader must do is understand the business. Ram Charan, in the Harvard Business Review, points out that organizations with high levels of success had CHROs who came up through line management.
When you understand the true nature of the business, then you can begin the other tasks of HR management, like bringing the right people on board.
Finding the Right People
Frequently, recruiting is separated from the business partner function of HR. From an Inc.com article, Michael Alter, CEO of The Tie Bar, explains the critical nature of hiring. He says, "It takes patience, proper screening and careful analysis." These tasks must be done by people who understand the actual needs of the business. While hiring managers make the final decisions, HR sources and screens the candidates, and also make rules around internal transfers.
By training managers to understand what to look for in a candidate, HR can help people managers find the right people. For instance, Management Guru Jeff Haden suggests, in an Inc.com article, presenting the candidates with the problem they will be tasked to solve should they be hired, to gauge their capabilities. When everyone knows their role and what they are expected to do, the path becomes clear.
All the Other Things Will Fall Into Line
Once you've hired the right people, building internal teams becomes much easier. The struggle managers face in team building occurs when they are stuck with incompatible and/or low performing employees. Not all people work well with all others, and shuffling is often required. HR can train managers to develop skills such as listening, providing feedback and building unity. But, the right people simplify this task exponentially.
For example, Amy Rees Anderson at Forbes describes a start-up called Orabrush that had a great product that wasn't selling. The founder brought in a marketer who was able to create a viral video, but a great inventor and a great marketer weren't enough. They also had to bring in a talented CEO. Bringing all these people together created a successful organization. A strong product and marketing wasn't enough. The right team was the key and set the tone for a positive culture that the entire organization could follow.
The Critical Nature of Culture
Organizations often talk about culture, and that is a critical aspect of HR's job, but HR expert Laurie Ruettimann says in an article on the HiringSite, that HR can't create a culture. They create the atmosphere along with the executive team. Many organizations build their reputation on things such as free lunches and yoga classes, but these things don't trump culture. Ruettimann says that four things are important: creativity, collaboration, curation and continuity. The final critical key to culture is good, responsive management. The reason people leave their jobs isn't a lack of dry cleaning services, but it may be because of unsupportive management. While perks are nice, the other fundamental aspects of culture are what's truly critical.
It All Comes Back to Hiring
Putting the right people in the right jobs and ensuring those people get the support that they need is the most crucial task in HR. Once your recruiting staff understands the nature of the business and what the needs are specifically, you'll see better teams, more cohesive workplace dynamics and a culture that is sure to attract the best people.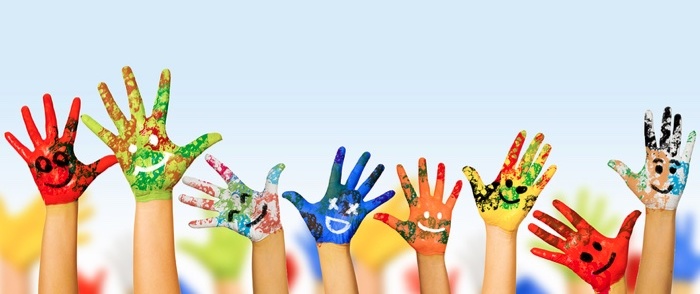 SIGN UP FOR THE SPARK NEWSLETTER