ACA Road to Repeal: A State-Based Approach to ACA Replacement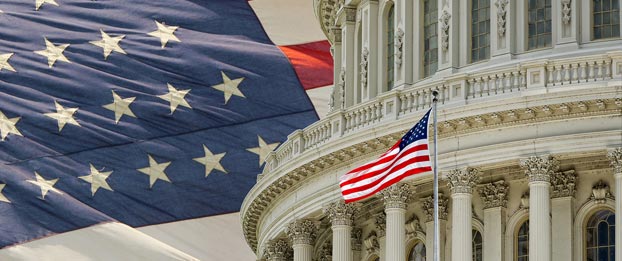 What changes are likely if an Affordable Care Act (ACA) replacement takes the state-based approach called for in the Patient Freedom Act of 2017 (PFA), recently introduced by Sens. Bill Cassidy (R-LA), Susan Collins (R-ME), Johnny Isakson (R-GA) and Shelley Moore Capito (R-WV)? According to Health Affairs Blog, "The hope is that the legislation will appeal both to supporters of the ACA and those who demand a less regulatory, more market-oriented, and more state-centered approach."
The PFA Gives States 3 Options
The PFA would give health care reform authority to the states. Health Affairs Blog reports that the Act gives states three options:
1. Keep the ACA

2. Base an approach on subsidized Roth HSAs, funded at 95 percent of ACA funding
3. Reject the ACA
The PFA Keeps Popular ACA Provisions
In a press conference, Sens. Cassidy and Collins highlighted the bipartisan nature of their bill, the focus on states as key decision-makers and how the ACA's most popular consumer protections would remain in place, per C-Span.
Individuals would still be able to remain on their parents' health plans until age 26, health insurance would continue to cover preexisting conditions and plans would continue to have unlimited annual and lifetime benefit maximums. Section 1557 of the ACA would also remain in place, prohibiting discrimination in plans.
Employer Mandate Would Be Repealed
Title I of the ACA would mostly be eliminated if states were to choose option two. The state would be given significant latitude to design their own regulations in terms of what constitutes acceptable health insurance coverage, and the employer mandate and individual mandate would be repealed. Uninsured residents without access to an employer-sponsored or government plan would be automatically enrolled in high deductible health plans (HDHPs) and given prefunded Roth HSAs to cover premiums and medical costs, according to Health Affairs Blog. For the most part, the PFA doesn't attempt to change employer-sponsored health insurance, although the employer mandate would be eliminated unless a state chose to keep it.
What If Regulatory Control Shifted to States?
The ACA already gives states an option to waive ACA provisions and still receive funding via Section 1332 state innovation waivers. But strict rules have governed the process. Four states, California, Alaska, Hawaii and Vermont, have submitted state innovation waivers, but only Hawaii's has been approved, according to the National Conference of State Legislators. Hawaii's approved waiver allows the state to forego the small business exchange altogether.
If the PFA were to be implemented, we'd likely see state-based changes somewhere in the middle of the spectrum — more robust than the changes that have been proposed in waivers so far. Most states would probably choose not to have an employer mandate. Hawaii was able to eliminate the small business exchange because the state has had a strong employer mandate since the 1970s. As a result, most residents of Hawaii are covered by employer-sponsored plans.
Massachusetts famously implemented state-based health care reform in 2006, paving the way for the ACA's federal reform a few years later. Several states, including New York and Massachusetts, already had guaranteed-issue coverage prior to the ACA, according to The Kaiser Family Foundation. States that have already implemented strong consumer protections are likely to keep them. But states that have historically taken a more hands-off approach to insurance regulation might relax the rules in terms of out-of-pocket maximums and the specific benefits that health plans must provide. They'd also likely eliminate the employer mandate.
The state-by-state regulations could make things complicated for large employers operating nationwide, since some states would opt to keep the employer mandate and others would eliminate it. Although the PFA is one of many bills likely to be introduced, it provides a road map for how ACA replacement could be carried out in a state-based approach that's essentially a much more flexible version of the state innovation waivers.
Stay up-to-date on the latest workforce trends and insights for HR leaders: subscribe to our monthly e-newsletter.
Other articles in this series:
ACA Road to Repeal: What Does Repeal and Replace Really Mean?
ACA Road to Repeal: Executive Order

ACA Road to Repeal: If the ACA Is on Its Way Out, What Comes Next?
ACA Road to Repeal: What Does Repeal and Replace Really Mean?