Talent Shortage Fears Drive Aggressive Hiring Practices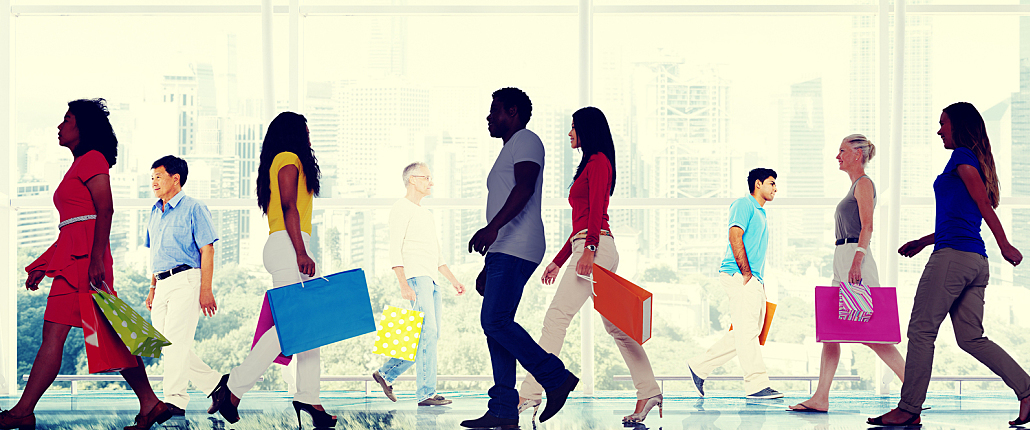 The private sector added 216,000 jobs in November, according to the ADP Research Institute® National Employment Report (NER). While economists had anticipated strong hiring in November, the figures surpassed industry predictions and 12-month averages. This may be because employers are getting ahead of the expected talent shortage, said Mark Zandi, chief economist of Moody's Analytics. He reported that, "because of the tightening labor market, retailers may be accelerating seasonal hiring to secure an adequate workforce to meet holiday demand."
October's employment gains of 119,000 may have reflected a slowdown in hiring due to the uncertain political landscape, but November's robust employment numbers showed that economic realities allayed employers; concerns. "This growth was seen in primarily consumer-driven industries like retail as well as leisure and hospitality — across all company sizes," says Ahu Yildirmaz, vice president and head of ADP Research Institute®. "Overall, consumers are feeling confident and are driving the strong performance we currently see in the job market."
November Employment Exceeds Expectations
According to The Wall Street Journal (WSJ), economists predicted a net gain of 180,000 nonfarm payrolls in November. Despite the U.S. election, the prevailing predictions factored in the expected recovery from Hurricane Matthew that would add a small boost to payrolls. All of this also contributed to an unemployment reading that beat expectations. According to the Bureau of Labor Statistics (BLS), the unemployment rate is 4.6 percent, while the WSJ reported predictions of an unemployment rate at 4.9 percent.
The improving economic conditions are beginning to positively affect consumers' pocket books. According to the Department of Commerce, consumer disposable personal income reached a two-year high during the third quarter of 2016.
Retailers Gear Up For Holiday Demand
With consumer spending on the rise, and a tight labor market driving demand for employees, some of November's stellar performance could be attributed to seasonal needs. Retail stores and other businesses with a need for seasonal employees may have been trying to attract workers before their competitors do. According to the NER, there were 69,000 positions added in the trade and transportation industry, which could be a sign that the service-providing sector had been gearing up for surging demand.
Tech Industry Sees Hiring Changes
The NER also found that the goods-producing sector saw a net loss of 11,000 jobs, which could be reflective of the global shift in the workforce from goods to services. However, there were other twists in November's employment report, including a net loss of 10,000 jobs in the information industry. According to CompTIA, software and technology hiring is soaring while hiring for data processing, hosting and telecommunications has faltered. But these shifts in employment in the tech industry could simply be due to the quickly evolving nature of the tech field, reports CompTIA.
HR Leaders Should Act Now
Large and midsized employers outpaced smaller businesses in hiring in November, as businesses with 1-49 employees added just 37,000 positions in November, according to the ADP Research Institute® Small Business Report. With talent at a premium and an earlier-than-usual spike in retail hiring, the message is clear that talent shortage fears are reaching a fever pitch.
For HR leaders in industries fueled by consumer spending or seasonal demand, last-minute hiring might not be a strategy that pays off. It will be interesting to see whether December's employment will build on November's surge. Record consumer spending has played a significant role in boosting job gains and diminishing unemployment, so economists eagerly await the new data after the holiday season.