#HR2017: What Last Year Taught Us About the ACA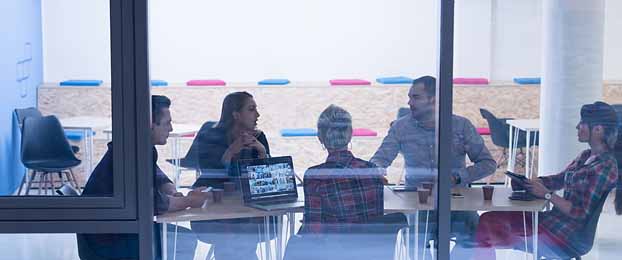 Most organizations are better prepared for compliance with the ACA in 2017 than they were a year ago. But plenty of challenges and questions remain.
So here's a quick roundup of ACA posts with vital information and tips to help you prepare for the new year.
Change
1. Top Challenges for ACA Compliance
ACA compliance has presented many hurdles for employers, but some aspects of compliance consistently stand out as being the most challenging. Understanding what they are and how to address them will help keep you compliant in 2017.
2. Post-Election ACA Changes: What HR Leaders Should Know
HR leaders are now wondering about the future of the ACA and whether compliance changes will be coming under a Trump administration. We don't know exactly what lies ahead. But for the time being, nothing has changed. ACA requirements continue to be a key aspect of organizational compliance.
3. Employer Compliance With the ACA: Myth-Busting
Even now, nearly seven years after the ACA was enacted — and with the distinct possibility that it could be repealed and replaced in the coming months and years — myths about the ACA continue to circulate.
Coverage
1. The Employer Mandate and the Affordability Percentage Change
Nothing about the employer mandate has changed as we head into 2017. The coverage you offer must provide minimum value and be considered affordable for each employee. In 2017, the affordability threshold is increasing to 9.69 percent of household income, or 9.69 percent of whatever safe harbor method you're using, according to the IRS.
2. How Organizational Wellness Programs Impact ACA Affordability
Wellness programs are popular with employees and employers alike, and the promise of lower premiums is often used to encourage employee participation. But employers must understand the interaction between wellness programs and affordability calculations under the ACA.
3. Seasonal Hiring Considerations and the ACA
Does your organization rely on a seasonal workforce? Planning your year in advance, clearly communicating with managers and accurately tracking hours can help you avoid pitfalls and compliance challenges.
Informational Reporting
1. Your Biggest New ACA Compliance Challenge Is — A Piece of Paper?
Form 1095-C is the first thing you'll need to address as 2017 begins. In November 2016, the IRS issued a 30-day extension to the deadline for distributing Forms 1095-C and 1095-B to employees. Now forms must be distributed to employees by March 2, 2017, according to the IRS. There's no extension to the deadline for filing 2016 ACA informational reporting with the IRS however. You can do the work yourself, or partner with an ACA compliance vendor, but informational reporting should be a priority in early 2017.
2. Data Collection Requirement for Employers Under the ACA
Under the ACA, there's a significant amount of specific data that has to be tracked and collected for each employee, and then reported on Forms 1095-C and 1094-C. There are traps for the unwary, and that data will need to be collected again throughout 2017.
Compliance
1. ACA Marketplace Notice Fundamentals
Marketplace notices are generated if an employee purchases subsidized coverage in the exchange. These notices were first mailed in 2016, so you may have already received some if you have employees who bought coverage in the exchange. Depending on the situation, you may or may not need to appeal a marketplace notice, but you'll certainly want to implement a strategy for handling them if you haven't already.
2. The ACA and Time Tracking Compliance: What CHROs Need to Know
Do you have a variable-hour workforce? If so, you're probably already familiar with the time tracking requirements of the ACA. They're still in place as we head into 2017. Now is a good time for a refresher on when and how hours need to be tracked in order to remain in compliance.
3. How HR Can Avoid Pain Points and Stay on Track With ACA Compliance
If you struggled with ACA compliance in 2016, a solid plan going into the new year will be key to compliance with the ACA in 2017. Updating your technology and implementing a strategy for gathering data throughout the year will help make compliance a smoother process.
This refresher course in all things ACA — and a clear plan — should help you stay on top of compliance throughout the year.
Want to learn more about 2017's HR trends? See below for the other articles in our #HR2017 series:
#HR2017: What We Learned About Benefit Policies in 2016
#HR2017: Can't Miss Info About the FMLA
#HR2017: Don't Be Fooled By the Cost of the ACA This Year
#HR2017: Top Innovation Trends Coming This Year
#HR2017: Help Your Employees Achieve Their Health and Wellness Resolutions
#HR2017: What's on the Horizon for Workplace Flexibility in the Coming Year?
#HR2017: Job Growth Patterns from 2016 Inform 2017's Outlook
#HR2017: Talent Acquisition Trends for 2017 — Tips to Attract Rock Stars