3 Tips for Employee Retention in the Construction Industry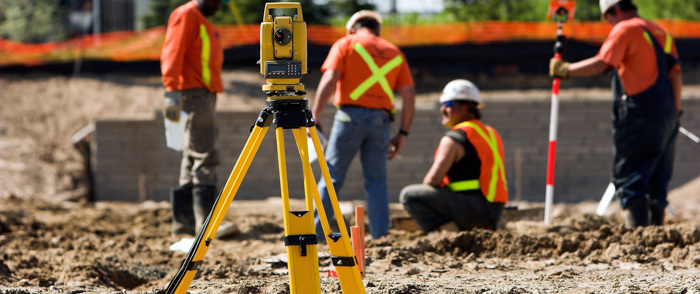 This article was updated on July 12, 2018.

With real estate prices at record highs in many cities nationwide, HR leaders in the construction industry should increase their focus on hiring and keeping top talent. In many areas nationwide, this pressure on recruitment is driven by more than just consumer demand. Many of the most skilled construction and manufacturing employees are quickly approaching retirement age. Commercial Observer reports that in New York alone, approximately 40 percent of statewide construction workers will reach retirement age within two years.
A smarter and more nuanced approach to attracting and retaining talent could optimize profits in the construction and manufacturing industries. But the industry does carry unique recruitment challenges. Here's how HR leaders can attract potential employees with better benefits strategies.
Benefits That Matter to Skilled Trade Workers
The Society for Human Resources Management (SHRM) reports that benefits that matter today in all industries include health and preventative wellness, smarter retirement plan offerings, monetary bonuses and better types of leave. But how do the priorities of skilled trade workers stack up to their peers? Kimmel & Associates found that the benefits that matter most to skilled trade workers vary by the decade of career.
First decade — employees want varied job experience and location flexibility.
Second decade — employees want the ability to grow their career and income.
Third decade — employees want work-life balance and relocation benefits.
Benefits that are valuable to your employees can vary according to your workplace demographics and geographic region. Using internal workforce data and exteral workforce data in your industry to benchmark your workforce's priorities could be the best way to tell on an organizational and individual basis how to attract and keep talent.
3 Tips for Employee Retention in the Construction Industry
HomeAdvisor found that 93 percent of construction businesses believe that their business could grow faster in the next 12 months if it weren't for talent shortages. In the ADP Research Institute® National Employment Report, Mark Zandi, chief economist of Moody's Analytics, stated that "job growth has moderated in recent months, but only because the economy is finally returning to full-employment." If your organization is struggling to fill vacancies, it could be due to a sheer shortage of individuals looking for work.
HomeAdvisor reports that some of the best strategies for benefits and retention in the construction industry and other skilled trades may be non-financial in nature.
Offer alternatives to four-year degrees. While millennials are the most educated generation, offering defined career paths to individuals who have chosen not to pursue higher education can help recruitment.
Encourage entrepreneurship and the potential for self-employment. Seventy-eight percent of millennials admire entrepreneurs, and 62 percent have considered starting their own business, according to Ernst & Young.
Provide mentorships and apprenticeships. Effective job training can be a major factor in both recruitment and retention among skilled laborers. Organizations that offer apprenticeships allow HR leaders to tap into talent markets who are ready to commit to their trade.
Despite peaks and dips in skilled trades since the Great Recession, HR leaders today agree that their need for growth and profitability often outpaces talent availability. By understanding the benefits that matter to your workforce — and key opportunities to attract a new generation of talent — it's possible to avoid costly turnover.