How to Make Performance Management a Year-Round Process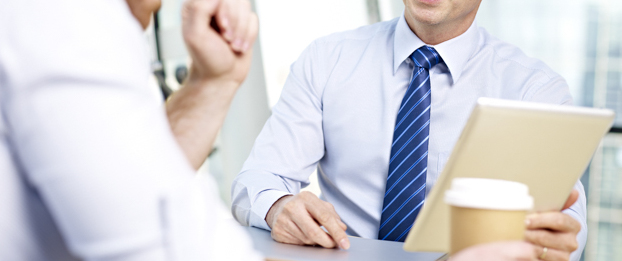 This article was updated on July 26, 2018.

Performance reviews help employees focus on continuous improvement, help people meet professional and personal goals and spark meaningful conversations between managers and staff. But do you practice effective feedback strategies at work, or does your business only engage employees once a year?
According to Bloomberg, large businesses, such as General Electric Co., are actually eliminating formal annual reviews. Instead, many organizations are beginning see the importance of implementing feedback throughout the entire year. "Much of performance management is feedback," says Chief Behavioral Economist, TalentX (ADP) Jordan Birnbaum. "People have imperfect memories. One of the most common problems with annual performance reviews is that they don't end up reflecting the entire year, but rather the past month before the review," Birnbaum says.
Here are three ways to practice effective feedback strategies at work.
1. Let Technology Assist You
Automating performance management will eliminate extra paperwork, create visibility and streamline your process. Encourage management to embrace performance management tools. These tools can remind them to regularly provide feedback to their employees. It can be as simple as a calendar reminder to pick up the phone for a quick weekly chat, or a reminder to send a monthly email report detailing current strengths and weaknesses.
Another option is to use project management systems. All tasks can require management follow-up to address goals and assignments as they're completed and before they're archived in the system. When regular feedback like this is shared, employees are able to adjust their performance, preventing long-term issues.
2. Set Trackable Goals
Most performance reviews include goals employees aim for in the upcoming year. Challenge managers to list specific goals and milestones that are measurable throughout the year. Setting up quarterly goals is one way this can be accomplished — quarterly goals work because it allows for feedback during progress and after completion. For example, if a goal is to take a self-improvement course, set a timeline for when it should be done.
After goals are set for the year, create systems that assist your managers in tracking progress and addressing concerns. Adjust your performance review templates to include a sheet for each quarter that includes a place for notes. List goals for the quarter at the top, and any feedback or praise can be detailed underneath. This setup serves as a documentation process, and reminders can be sent regularly to nudge managers to actually take notes.
3. Be Consistent and Positive
Performance management should be a regular and constant process, even for organizations that use an annual review as a guiding light. Encourage your managers to regularly check in with their employees — not just when they need coaching or have performance issues. Recognizing employees for their achievements, big or small, can boost morale, productivity and retention.
"It is imperative that managers become proactive in making sure that each member of their team receives some form of recognition at least once a week," Birnbaum says. "Providing frequent, informal performance management means getting into the habit of providing more frequent recognition. Granted, not all feedback is good, but balanced performance management will almost always find something worthy of positive recognition."