Talent Analytics: Tracking Employee Turnover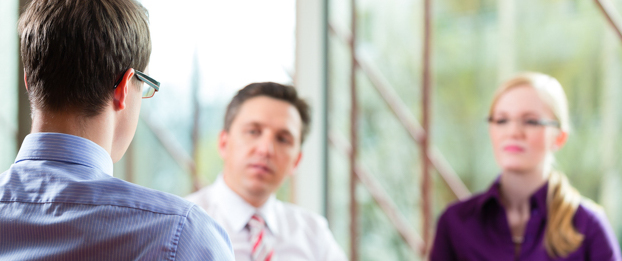 This article was updated on September 5, 2018.
Losing employees is never good for business. But predicting when, why and what prompts staff to leave their positions for other opportunities is no easy task. This kind of HR insight isn't cheap — so are the benefits worth the cost? And more importantly, what specific insight does this branch of talent analytics really provide?
The Realm of Thought
Employee turnover happens for a myriad of reasons. For example, Harvard Business Review (HBR) notes that personal milestones such as birthdays, work anniversaries and class reunions significantly impact the desire to change jobs. "The big realization is that it's not just what happens at work—it's what happens in someone's personal life that determines when he or she decides to look for a new job," per HBR.
It makes sense because these types of events often cause a worker to reassess their life and compare it to long-held expectations. According to research from Indiana University, even thinking about quitting a job for greener pastures can impact job performance and organizational citizenship behavior, which occurs when employees go above and beyond the basic requirements of their position. Add to this all the typical reasons for considering a move — better pay, shorter hours, more meaningful work — and the dilemma of HR becomes clear.
Is it possible to predict employee turnover when employees themselves aren't sure about their desire to stay or go?
Dive Into Analytics
The potential solution to this problem is talent analytics driven by big data. HR has a tremendous amount of power when it comes to employee data, but concerns about security, privacy and the legality of use have traditionally handicapped this solution. Increasing analytics adoption across front line positions, however, is softening the impact of HR initiatives as employees recognize the benefit of having a more agile and adaptive employer. According to The Huffington Post, machine learning techniques, for example, are already a great way to identify ideal candidates for open positions — organizations can narrow down their callback pool to candidates with very specific attributes.
Find the "Right" Data
So how do HR departments transition from front-loading recruitment analytics to the long-term benefits of turnover management? First, decide what data matters. There's far too much data generated by workers during day-to-day operations to be used en masse. Instead, opt for key metrics such as number of years worked, current level of seniority and compensation, along with details about recent project successes or failures. It's also worth integrating personal data such as birthday and family details, so long as employees are notified in advance and given the choice to opt out. This is critical — any turnover mitigation strategy that relies on data can quickly go sideways if businesses aren't transparent about their methods and intentions. Be up front to avoid employee backlash.
Set Clear Analysis Goals
Once you've started collecting usable data — and committed the funding to build or outsource a native HR analytics platform — you need to ask the right questions and determine next steps. For example, if your intention is to limit employee turnover, look for signs of job fatigue such as lowered performance or limited organizational citizenship. If this falls alongside a birthday or other major event, chances are you've got an employee in crisis and it's worth taking steps to intervene and offer incentives where applicable. If your focus is on mitigating the damage of employee exits, use performance and project outcome data to create likely "end dates" for specific employees. You can then begin the hiring process for new candidates with enough time to train them under previous employees or at least minimize the potential skills gap.
Employee turnover is inevitable. But new tools can help HR leaders discover when long-term employees are struggling, when to offer an incentive to stay or how predict when new hires may choose to leave and prepare accordingly. While this type of analytics doesn't come cheap, it's worth the investment to shift your organization from simply collecting data to strategically engaging with employee information.