Is Your Approach to Employee Onboarding a Retention Risk?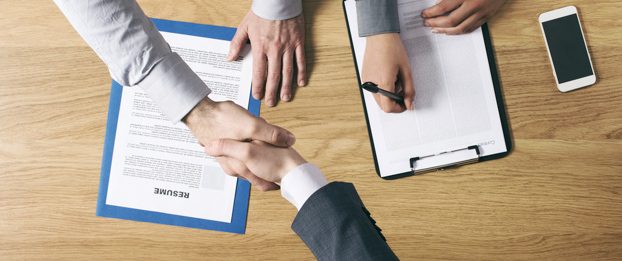 This article was updated on July 25, 2018.
Your organization's onboarding plan and processes play a critical role in employee retention. As HR leaders put an increased focus on recruitment and retention efforts in 2016, renewed attention on the first days of an employee's tenure could be a high-return tactic.
HR leaders know that an employee's initial 90 days are critical to team integration and a productive career within an organization. However, as it becomes increasingly apparent that employee onboarding is critical, the first week could be the most essential way to make-or-break a new hire's experience. By looking beyond the basics, which Forbes defines as "company policies, facility tours and department introductions," organization's can use an employee's first week for superior integration.
Why is the first week so critical, and how can HR leaders build onboarding processes that look nothing like the "snore-ientations" of yesterday? Here's what you need to know.
Why the First Week Really Matters
There's simply no question that recruitment efforts are expensive. According to SHRM, organizations can expect to have a cost-per hire of more than $4,000. Therefore, the strong correlation between quality of orientation and training and length of employee tenure indicates that investing in an employee's first week could save thousands in annual recruitment costs.
The first week of employment is the critical assessment period for new employees. Although an employee may have a perception of your culture and brand prior to accepting a job offer, those concepts are solidified as they're onboarded. At most organizations, careful reputation management in the days following a sale or customer service interaction are automatic. By working closely with your employees in the first week, organizations can provide similar follow-up support to ensure positive associations are formed.
What Defines an Effective Onboarding Plan?
The most effective organizations focus their efforts on "human needs and outcomes," according to ADP. They recommend paying particular attention to the "3 Cs, which "lead to increased productivity for recent hires" and faster assimilation:
Comfort
Connection
Culture
Orientation and new hire education programs that lack balance can result in a lack of position-related knowledge, poor cultural integration, weak peer relationships or other pitfalls. By providing employees with the knowledge, relationships and sense of belonging necessary to succeed, organizations should facilitate the best results.
Periodic Assessment
In the weeks and months after an employee is onboarded, HR leaders can use a combination of user-reported data, managerial assessment and productivity data to measure success and evaluate whether employees are meeting their position description, working effectively within a team structure and complying with regulatory requirements.
Effectively planning for new hires' first weeks may yield a near-automatic competitive advantage. According to Forbes, 35 percent of organizations spend no money on integrating and educating new employees. In order to reduce employee churn and recruitment costs, developing a well-balanced approach to creating and measuring an employee's first week, and beyond, could significantly improve results.