How to Get Honest Feedback Through the Offboarding Process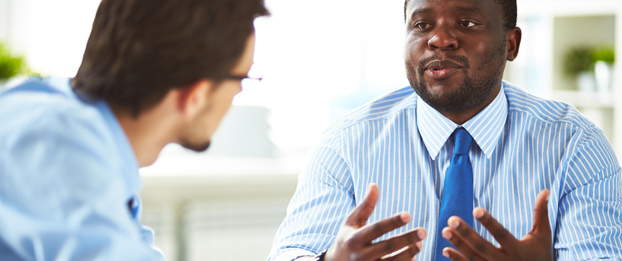 This article was updated on July 26, 2018.

A great way businesses can improve employee retention, ironically, is to collect honest feedback through the offboarding process. A strategic offboarding process can reveal opportunities for improvement so your organization remains a competitive player in the industry. "Of all talent-management processes, a strategic [exit interview] program — one that is designed to yield ongoing, long-term benefits — may be one of the most powerful yet least understood," according to Harvard Business Review.
With the exit interview so valuable, how can organizations garner honest feedback through the offboarding process?
Maintain Confidentiality
Emphasizing confidentiality is a vital first step for receiving honest feedback about the organization. Whether you have a conversation or provide a questionnaire or survey, letting the departing employee know that their feedback is confidential may help them provide a more genuine response. Of course, if you've already established a culture that encourages honest and open communication, this should come easy.
When designing the offboarding process, organizations should also consider who conducts exit interviews. According to the Harvard Business Review article cited above, 70.9 percent of organizations have had their HR departments handle exit interviews, 19 percent have had the departing employees' direct supervisors do it and about 8 percent of organizations had more than one interviewer. Keep in mind that feedback could be less truthful if the employees' direct supervisor conducts the interview. You want to get all the information and insight you can, so an impartial third party should conduct the interview.
Be Transparent and Communicate With Employees
Another step in designing exit interviews that encourage honest feedback is to share the findings and planned actions with executives as well as the entire organization. In this case, it's about sharing findings in the aggregate and preserving individual confidentiality. HR leaders should be confident that they can share their findings with their organization's executives and work together on what steps should be taken. Sharing exit interview findings with current employees can spark important change conversations, as well.
Take Action
The success of an exit interview process is measured by the positive change it generates. By explaining that you are thoughtfully reviewing feedback and plan to act on it, you send a message to existing employees that their voice matters, things can and will change and the business wants to always be seeking new ways to improve.
Organizations shouldn't ignore the value of the offboarding process. The ultimate goal of this process should be to collect honest feedback through the offboarding process, learn from that feedback and make positive, continuous changes to the organization in order to attract and retain top talent. If this is done in a collaborative and transparent way, existing employees will notice and be more likely to remain committed to the organization. Overall your departing employees will leave with a positive last impression.