How Global HCM Benefits Employees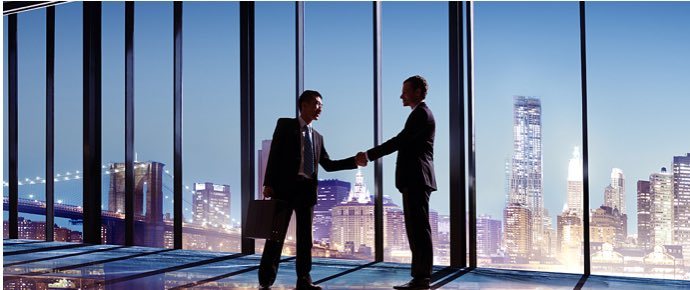 This article was updated on July 26, 2018.
Global HCM systems don't just help businesses seamlessly manage and engage talent, they also help employees adapt to a global business landscape. Today, 81 percent of employees feel positively about the ability to work from anywhere in the world, according to the ADP Research Institute® report, The Evolution of Work: The Changing Nature of the Global Workforce.
HR leaders understand the necessity of recruiting globally, but often struggle with onboarding and ensuring remote teams are truly connected. So to remedy these issues and to also help current employees develop and grow no matter where they are, employers should have payroll and HCM data fully integrated into one global system.
Engaging Employees
Harvard Business Review (HBR) notes that it's really not the organizations that are going global, it's the employees within the business. "It's people who are negotiating contracts, leading meetings, establishing relationships. And they need help, way down in the weeds where business gets done," HBR reports.
Having employee HCM data plugged in and integrated to a central system directly impacts employee engagement. Additionally, technology is a big part of supporting global mobility, especially in areas like onboarding staff and communication. A global HCM system also drives engagement by offering employees more control, allowing them to grow wherever the organization is growing.
Managers and employees alike can be confident that, wherever they choose to go, their data goes seamlessly with them. So, increasingly, HR leaders recognize the numerous advantages of global HCM software solutions.
Global HCM Advantages
When businesses proactively engage their talent, employees are freed up to grow the business. Global HCM capabilities make it possible for employees to become more mobile around the world, more engaged and even more productive as a result.
But the benefits of a global system are not limited to increased employee engagement and productivity. Here are five other ways a global HCM system gives a boost to your employees and organization:
Tools remain consistent across all offices, allowing employees to use them anywhere in the world.
Local expertise is readily available for compliance issues, which can be accessed to serve both HR leadership and employee needs as they move to different locations.
Integrated systems support employee-friendly digital mobility in the delivery of payroll services, benefits and training.
Your organization can identify, track and develop talent anywhere, meaning every employee stays on the radar.
Easily accessible analytics can help you find recruitment and retention strategies specific to each region.
Today's best talent flows from everywhere, and your next rising star is as likely to come from India as the United States. Therefore, a global HCM system that gives your organization the ability to fully engage your global talent should now, and for the foreseeable future, be one of your most potent strategic drivers of business growth.