Employee Engagement Programs That Work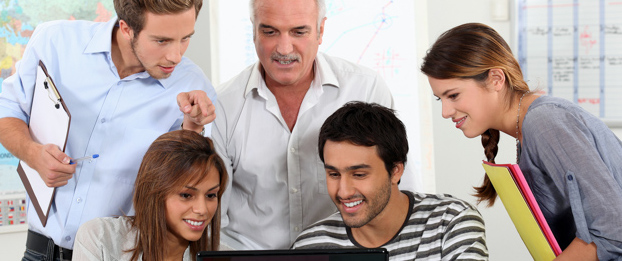 This article was updated on August 27, 2018.
Employee engagement programs continue to be a challenge for businesses. Gallup reports a shocking 87 percent of employees worldwide are not engaged at work. This level of disengagement has striking consequences for bottom lines — as "companies with a highly engaged workforce outperform peers by 147 percent in earnings per share," per the Gallup report. Businesses that focus on engagement should find that they develop employees who are excited about their future in the organization and feel empowered to affect change within it.
Here are five employee engagement programs that work.
1. Focus on Strengths
Acknowledging strengths helps managers and coworkers know who brings what to the team or project. For example, a team is stronger when a manager intentionally puts people with complementary strengths together. People think and process information in different ways, and your employees know their strengths better than anyone. So work to let employees use their unique gifts and put them to good use throughout the organization.
2. Make Work Meaningful
Employees are increasingly motivated by projects that are personally meaningful, with 81 percent of surveyed employees reporting feeling positively about work that has an "impact on society," according to the ADP Research Institute® Evolution of Work: The Changing Nature of the Global Workforce report. You should engage these employees by developing programs that allow them to take ownership of the organization's commitment to meaningful work.
3. Encourage Connection With Customers
Unless your business is a retail store, many employees may never interact with the end users of their products or services. But hearing what customers have to say can be rewarding. Some businesses have developed social media command centers, which give employees insight into what people are saying about their products. Employees at all levels of the business can connect and engage with customers around the world.
4. Emphasize Culture
Employees are likely to be more engaged if they feel comfortable in the organization's culture. This can also apply to cultural differences around the world — workers may prefer a work culture consistent with their national culture. Focus on hiring people you know will be a good fit with your culture, or provide training and onboarding opportunities to help them assimilate.
5. Show and Tell
Leaders have big dreams for their business and the world we live in. It's important to share that vision with employees to get everyone on board and excited. Visual media is one way to do this. Nonprofit charity:water, based in New York City, produced a video to engage and inspire their workforce featuring the founder's overall mission and a video explaining why that mission is important. If you share your story about why an initiative is commencing, you can both excite your employees about the project and make them feel like they fully understand the decisions that went behind its installation.
When you aspire to find new ways of building employee engagement, you'll help employees enjoy their jobs more and in turn they'll be more loyal and productive as a result.