Effectively Engage Contract Workers on a Project-to-Project Basis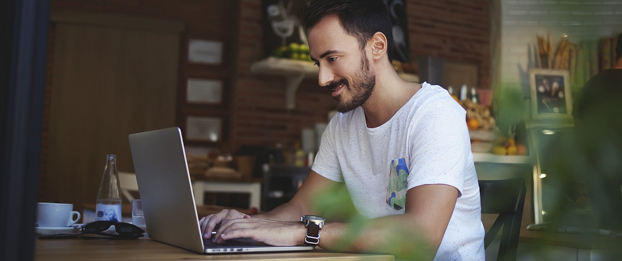 This article was updated on July 18, 2018.
The demographics of today's workforce are shifting rapidly, and organizations are beginning to more often look at hiring contract workers on a project-to-project basis. One of the major benefits here is flexibility. Inc.com reports that approximately one-third of the American workforce is made up of freelancers. Yet there's ambiguity among the workforce and HR leaders on how best to make these trends work for both worker stability and an organization's long-term, sustainable employment needs. The ADP Research Institute® (ADP RI) report, "The Evolution of Work: The Changing Nature of the Global Workforce," found that just 55 percent of those surveyed experienced positive emotions around the idea that organizations would hire contract workers on a project-by-project basis.
So what do HR leaders need to know about maximizing the benefits of freelance workers, while keeping their current teams happy and meeting business objectives?
An Evolving Workforce
According to the report, more than half of workers are positive about the increase in contract work, but just 37 percent felt "a lot" of personal impact. In terms of timing, 38 percent felt that it was happening now, with another 50 percent certain that engaging on a project-by-project basis would happen in the future.
There are many challenges involved with adding contract employees to the workforce, as organizations become more flexible to shifting schedules. HR departments need to be cognizant of maintaining full-time employee confidence, while also obtaining C-suite acceptance.
The following are a few practical tips on how organizations can hire effective project-to-project workers:
Manage Expectations by Audience
Not every worker has the same reaction to engaging contract employees. The study showed that for workers in North America stability was a major concern, and those less likely to be impacted were most enthusiastic: 63 percent of senior executive were eager or excited, versus 50 percent of millennials and 34 percent of career knowledge workers. Take the time to understand concerns and manage expectations among different groups within your organization, including how concerns about stability might impact performance or employee retention.
Develop a Contractor Pool
Engaging workers on a project-by-project basis doesn't mean recruiting fresh every time. Instead, HR leaders should think about how to build a trusted pool of writers, designers, analysts, developers and other on-demand talent who can receive priority opportunities for new contracts. Using an established freelancer pool helps ensure quality, builds a sense of connection and culture over time and reduces the risk of bad hires and hours spent training one-off contractors.
Focus on the Goals of Shifting to a Contractor Model
In order to get C-suite members to buy-in to this change in company culture, HR has to show them that contract employees can be managed just as easily as the rest of the workforce. People that work independently more often than not do so remotely. Therefore, the focus for management should not be on face time, but rather meeting goals and outcomes.
Organizations that have found great success with a contract-based workforce have claimed that setting goals (rather than tracking time) is an effective means of management. The ADP RI study found that 78 percent of employees felt positive about defining their own work schedule. An organization can be flexible with employee schedules as long as they have a proper plan in place to track progress. Investing in technology tools such as remote collaboration software, project management software and remote monitoring software will make it much more manageable to communicate and check on projects at any time.
Embrace Transparent Communication
Some full-time employees may not be comfortable with a shift to contractor models; concerns about their own long-term employment security may be top of mind. It's essential that communication should stay a central focus. Executive and full-time employees must both feel comfortable with the process, and the workforce should be cohesive, to adjust to the cultural change.
In the same regard, project-to-project workers require clear communication and instructions. A common mistake management often makes with contract workers is assuming that they are familiar with the overarching mission. Because these employees don't usually have the advantage of the office environment, HR should continuously communicate the mission statement, policies and the cultural landscape of the organization. It's also helpful to explain how the work they're doing feeds into larger projects and the organization's goals overall.
The workforce is changing. As HR leaders decide whether engaging contract workers on a project-by-project basis is right for them, there are several areas to consider and understand before they get started. Connecting with executives, developing a pool of trusted contractors and enhancing communications can dramatically improve both the success rate of hires and the comfort of your existing team with a new engagement model.
With WorkMarket, you maintain full control over how, and when, your contractors are paid, and invoices are easily accounted for. Learn more in this e-book: Freelance Management Systems 101.