What HR Leaders Need to Know About New OSHA Reporting Changes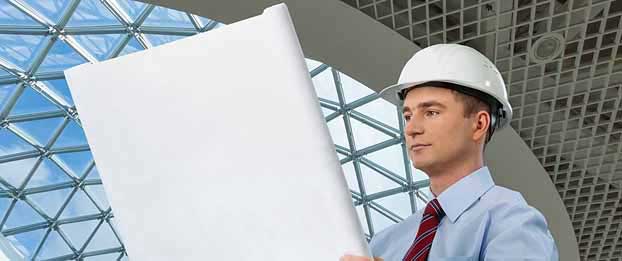 In the second week of May 2016, OSHA passed a rule requiring certain organizations to submit their annual workplace illness and injury reports electronically. In addition, injury reports will be available to the public on the OSHA website next year.
How will that affect your organization? Here's a closer look at what HR leaders need to know and how to prepare for the forthcoming OSHA reporting changes.
Understanding the Recent OSHA Reporting Changes
Before the new rule was passed, organizations with more than 10 employees were required to create and maintain records of workplace injuries and illnesses, but only needed to keep them on-site or within the organization's files for a period of five years. From February to April, employers had been required to post summaries, and employees past and present (or their representatives, such as a union rep or lawyer) could also request a copy.
The new regulation, which goes into effect January 1, 2017, will require those employers to transmit a copy of their workplace injury and illness logs to OSHA electronically. OSHA also plans to make some information publicly available via its website.
OSHA implemented this record-keeping requirement to better help the agency, as well as employers and their teams, understand workplace safety. An ongoing record helps evaluate whether a specific workplace or site is safe and whether existing protections are sufficient. It also helps determine industry hazard patterns and put more effective protections in place to reduce and eliminate hazards.
The Role of Public Shaming and Encouraging Compliance
HR Leadership may be wondering if the intent is to shame employers with a bad safety record; and to a certain extent, that is the case. As OSHA states in its release on the final ruling, "One important reason stems from our understanding of human behavior and motivation. Behavioral economics tells us that making injury information publicly available will 'nudge' employers to focus on safety."
In other words, employers that are more likely to be held accountable for their safety records will pay closer attention. There are numerous examples of the same techniques working, for example, in the case of posting public HIPAA violations.
4 Things HR Can Do to Get Ready
1. Determine what applies to you. The ruling calls for the program to be rolled out in two parts. In the first, organizations with 250 or more employees will begin reporting information by July 1, 2017. According to OSHA, organizations with 20 to 249 employees in high risk industries will also begin submitting forms by July 1, 2017. Over time, the deadline will shift back to March of the calendar year by 2019.
2. Ensure that you're collecting the necessary information. Organizations use different processes for collecting OSHA information. It's important, however, that employers understand the specific information that's required for OSHA forms 300A, 300 and 301. Plans must be in place to gather, analyze, summarize and submit information electronically according to the schedule outlined above.
3. Evaluate your current safety record. Increased potential scrutiny from the public should raise a red flag for organizations. How frequently are you evaluating, updating, training and considering your safety plans? You should have a legal team or advisers familiar with OSHA issues evaluate your record and determine whether it's time to take additional steps.
4. Create a reporting and response system. Meeting these OSHA requirements will become part of an expanded compliance program that many organizations are facing, so it will be prudent to take steps to automate the collection and reporting of this data as part of your regular systems. It's also smart for HR leaders to anticipate possible public scrutiny. What will shareholders, the press or industry pundits find? Are there issues that could come to light that you're concerned about? If so, you should work with your legal counsel and your public relations department to have a response at the ready.
The OSHA regulations add another layer of complexity and reporting to corporate compliance programs. HR leadership can plan ahead for the 2017 changes by evaluating their safety programs, understanding the changes and working with partners from legal and PR to straighten out any potential problems before they arise.