Transforming Former Employees to Brand Ambassadors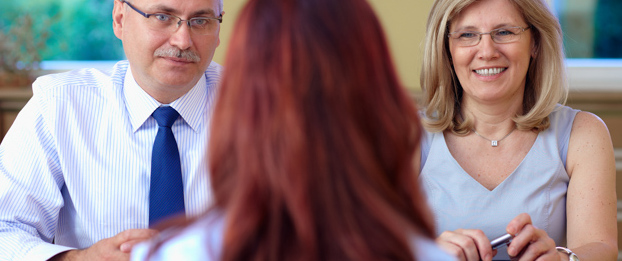 This article was updated on August 13, 2018.
Former employees to brand ambassadors? It may seem like an unlikely transition, but in the digital age, it has become essential for HR leaders to take steps to ensure that departing employees leave on a positive note.
Today, former staff members have various avenues to communicate their experiences with your organization to potential recruits, such as sharing their stories or ranking your organization on LinkedIn or Glassdoor. Their reviews can truly shape future job candidates' opinions of your organization.
According to Corporate Responsibility Magazine, "prospective employees are five times (31% vs. 6%) more likely to just refuse to consider an offer from a company with a bad reputation," even if they were unemployed. Not only do departing employees have some power over your future recruiting efforts, they also may be ideal candidates for future open positions or to work as consultants or contractors on future projects.
For all these reasons, it is vital for HR leaders to implement effective offboarding procedures. Don't write off an employee when they turn in their notice; instead, establish a departure process that will be respectful of the employee's experience and expertise and serve to maintain lasting rapport rather than burn a bridge.
Here are four ways to implement offboarding that will turn former employees to brand ambassadors.
1. Meet the Employee's Personal Needs
When an employee is departing, focus first on their priorities, such as managing unused vacation time or transitioning benefits or retirement accounts. Schedule a meeting for the departing employee with benefits personnel to review and resolve such items, including quickly processing any paid time off balances, outstanding expense reports or other payments.
2. Discuss the Transition
A departing employee's manager or HR liaison should sit down and talk with them about current projects, contacts and other pertinent information so their work can continue smoothly after departure. Facilitate the transition of files, documents, emails and other necessary work tools from the employee to their supervisor. You should endeavor to make this process as smooth as possible to ensure that the departing employee continues to feel valued throughout their last days.
3. Celebrate the Employee
You should encourage the supervisor of a departing employee to schedule a departing lunch, happy hour or other event for team members to interact with and bid farewell to the employee. Consider giving them a small gift or card signed by the team. This is an opportunity to share good memories of working together and leave the employee with positive feelings toward the organization.
4. Finalize the Departure
Before the employee leaves, make sure they understand the process for removing all personal items from their workspace and how to remove personal information from company-owned devices. They should be given a clear list of expectations so they clearly know what equipment they must turn in before they leave.
Next, hold an informal exit interview to discuss any problems or issues that may have led to the departure and to glean important information about the employee's tenure. You could also consider asking the employee to share their positive experiences with the organization online or with their network and invite them to join your organization's alumni group. The meeting should focus on the positive and leave the departing employee with the best possible impression of the organization.
If your policy also mandates a security escort while they leave on the last day, make sure that they are also accompanied by a colleague or supervisor they are comfortable with, so they do not feel as if they are being kicked out.
HR professionals should be cognizant about how former employees might portray the organization to outsiders. So to ensure the best possible departure, HR should be proactive and make the departure process a positive, helpful experience that is likely to turn former employees into brand ambassadors instead of reputation killers.