Training Programs for Employees vs. Hiring From Outside: What's the Best Option?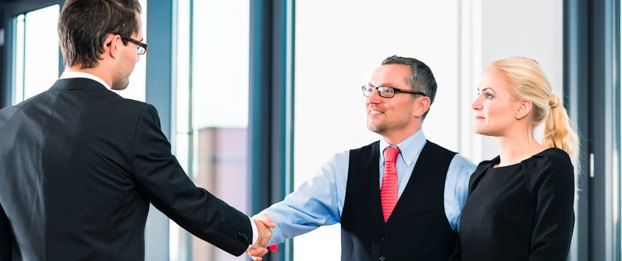 This article was updated on August 13, 2018.
When you face a talent gap, is it better to develop the talent you need via training programs for employees or bring in talent from the outside? As an HR leader, you may face this challenging question often, and the answer will usually depend on several variables: the particular talent/skills needed, the strength of your organization's talent bench, the budget available to acquire/develop the talent and the urgency of your talent needs.
Ideally, you'd already have a strong and adaptable team ready to step up and perform all the functions the organization might need. In cases where you don't, here are some things to consider as you plug your next talent gap.
Benefits of Training and Promoting Internally
Internal training programs for employees and clear paths to promotion signal that you're committed to investing in your organization's human capital. It helps to motivate and retain your employees because you're providing them with opportunities to learn and grow. Bringing in outside talent could lead to a drop in employee morale, especially if the external talent is imperfect.

Consumer-goods giant Proctor & Gamble prefers to promote and train from within. As Entrepreneur explains, "This commitment to development allowed P&G to create a leadership funnel, which has led it to fill many management positions with internal candidates. It's also landed the company at the top of Chief Executive Magazine's list of the best overall companies for leadership development for the past three years."
While midsized firms may be smaller, they can use a similar approach. Midsized firms, because of their size, can often have a better pulse on who is a top performer, even if they also have a smaller talent pool to pull from. For example, according to Fortune, Solstice Mobile, a midsize technology firm, regards their internal training program for employees as a vital element of their success. They assign new employees a senior-level mentor who is "responsible for 360-degree feedback and lobbying for their mentee at times of promotion." Each year the lower-level employee is assigned a new mentor "to ensure a variety of experience and learning" opportunities.
Internal candidates make sense because they understand your business, your processes and your culture. They are already integrated into your organization, so cultural fit is never an issue.
Benefits of Hiring an External Candidate
External candidates have the potential to bring in best practices from other companies. They may also be able to look at your procedures with a fresh perspective and positively challenging your assumptions. By hiring an outsider, you signal that your organization seeks to shake up the status quo. If you want to drive a cultural change, the external candidate may be the best way to go.
On the other hand, staying the course with internally developed leaders may suit you best. According to Fast Company, midsized cellphone accessory-maker Cellairis was growing rapidly but then hired an experienced outside president in 2006. The outside president crafted a new strategy to accelerate growth. But the new leadership didn't fully understand the needs of the growing enterprise, and the new strategy failed completely. In fact, "by 2007 its sales had dropped 33%."
As in everything, an ounce of prevention is worth a pound of cure. Planning ahead to fill your talent gaps through training programs for employees will be a lot cheaper and more productive than hiring expensive outside talent. Having a balanced approach is best, one that develops talent internally and reaches out externally when needed.
Harvard Business Review notes it "requires mentoring and developing middle managers as well as building a network of external candidates in critical functional areas." If you have a talent gap and need to close it fast, or you want to shake things up a bit within your organization, hiring from the outside might be your best option.